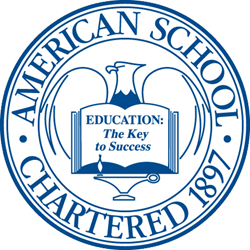 Lansing, IL (PRWEB) May 20, 2015
Twenty American School Double Decade Club members, each of whom has at least 20 years of continuous full-time employment, were recently honored at a corporate luncheon for their combined 562 years of service to American School students.
American School President Gary R. Masterton, himself a Double Decade Club member with 28 years of service, thanked the group for their dedication and perseverance as American School constantly strives to become the preeminent distance learning high school.
Denise Lombardi and Mark Giller are the current standard-bearers, each with 39 years of employment. A complete list of Double Decade Club members and their years of service appears below:
Denise Lombardi, 39 years
Mark Giller, 39 years
Edith Misurda, 38 years
Cathy Webb, 36 years
Janet Bielawski, 33 years
Kimball Wright, 29 years
Philip Bonadurer, 29 years
Sharon Harris, 29 years
Gary R. Masterton, 28 years
Jim Blood, 28 years
Michelle Bonadurer, 28 years
Frances DiGiuseppe, 26 years
Doris Lowery, 25 years
Thomas Mehrl, 23 years
Eileen Lingen, 23 years
Eve Tselepatiotis, 23 years
Abbas Navabi, 22 years
Pamela Marrero , 22 years
Cathy Leato, 21 years
David Anderson, 21 years
Over the years, the twenty employees honored at this year's Double Decade Club luncheon have seen a lot of changes, most notably American School transforming itself from a correspondence school to one that offers accredited high school courses and diploma programs in both online and paper-based formats. In its history, American School has helped more than three million students around the world earn their accredited high school diplomas. Today American School is accredited by MSA-CESS, Ai and NCPSA and recognized by the State of Illinois as a non-public high school.
For more information, call 708-418-2800 or visit http://www.americanschool.org.