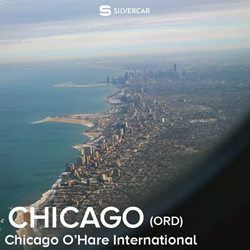 Car rental can be such a tedious and frustrating process that sometimes, the only thing you can do is laugh at how bad it still is.
Austin, TX (PRWEB) May 15, 2015
In celebration of Silvercar's milestone 10th market launch in Chicago on June 15th, the award-winning All-Audi A4 car rental company is inviting the city to join them in saying goodbye to the joke that is bad car rental.
"Car rental can be such a tedious and frustrating process that sometimes, the only thing you can do is laugh at how bad it still is," says Silvercar Marketing VP, Russ Lemmer.
That's why Silvercar is kicking off the opening of its new Windy City operation by sponsoring The Onion & A.V. Club hosted "Second Annual 26th Annual Comedy Festival After-Shows," taking place at the Virgin Hotel between May 26th and May 30th.
In its effort to keep everyone laughing, Silvercar is giving away tickets to the shows exclusively via at Silvercar.com/comedy.
"The car rental experience can feel a bit like a bad joke," Lemmer continues. "It was funny in the 80s with Steve Martin and Trains, Planes, and Automobiles; it was funny in the 90s with Seinfeld; and the reality is, not much has changed since then. So we wanted to invite the good people of Chicago to come have a laugh with us as we change it for the better forever—the way Uber and Virgin America have in their industries. Like they do, we champion the customer and elevate the travel experience for all."
Continuing the celebratory spirit of launching in its 10th market, Silvercar rentals will be available for just $59/day through the end of July. Furthermore Silvercar is offering a special promotion for first time users: customers who book a Chicago Silvercar receive one free day with a reservation of two days or more (use code "ORDFREE" to redeem).
About Silvercar: Car Rental The Way It Should Be
Founded with a mission to eliminate typical frustrations and points of friction that have plagued its industry for decades, Silvercar is paving the way for the future of car rentals. The award-winning company's seamless car rental business—offering ONLY fully loaded silver Audis A4s—eliminates lines, counters, paperwork, and hassles by delivering the entire experience through an easy-to-use mobile app and friendly concierge service. Silvercar is continually earning the highest customer satisfaction and loyalty scores in the industry and is currently offering service in five of the six busiest car rental markets in the U.S. (SFO, DEN, FLL, LAX, MIA, PHX as well as DFW, DAL & AUS). To learn more, download the Silvercar app and/or visit Silvercar.com.