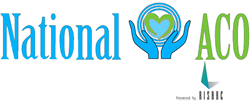 National ACO, LLC is a physician owned and operated health care company that participates in the Center for Medicare and Medicaid Services Shared Savings Program
Beverly Hills, CA (PRWEB) May 19, 2015
National ACO LLC (NACO), a physician owned and operated health care company based in Beverly Hills, California, has announced the launch of an innovative national Chronic Care Management (CCM) program from the Centers for Medicare and Medicaid Services (CMS), which will rely on support from RISARC, a pioneer and industry leader in health care cost recovery and analysis.
Said Dr. Andre Berger, CEO of National ACO: "We are pleased that we are participating in the Chronic Care Management program a service delivery model developed and encouraged by the Centers for Medicare and Medicaid Services, to improve the care of patients with two or more chronic conditions.
"The CCM program provides an incentive for optimizing care management for the patients that need it the most. This will play a vital and pivotal role in optimizing the quality and efficiency of care coordination, thereby reducing costs and enhancing the quality of the care that is rendered."
Added Dr. Berger: "We will be partnering with RISARC, a national leader in case management and analytics, to provide management of the CCM Program to assist our patient population maintain their prescribed care protocols.
The CCM program provides opportunities to extend and enhance the physician and physician care team relationships with their patients, thereby gaining patient trust and engaging them which lead to cost-effective, higher quality efficient care."
Said Richard Stephenson, Founder and CEO of RISARC "We will help National ACO set up and manage their CCM program. We provide clinical care team members who can effectively and compassionately assist chronic-care patients to manage their conditions, while sustaining the best-practice protocols assigned to them by their medical teams. "
Under the program, RISARC will provide monthly reports and use powerful analytic tools to manage the chronic-care population under National ACO's CCM program, improving care, reducing unnecessary service utilization and controlling spiraling costs.
RISARC will also help National ACO develop educational materials and other print and on-line collateral for patients enrolled in the CCM program. Patients will receive relevant information on wellness and diet plans. Keeping the patient abreast of the how to effectively manage their conditions will positively impact their quality of care.
Added Stephenson: "A principal goal of our partnership with National ACO is to focus on increasing the effectiveness of care for those dealing with chronic conditions, helping them monitor and manage their health protocols and treatment thereby making them active participants in their healthcare"
About NATIONAL ACO
National ACO, LLC is a physician owned and operated health care company that was awarded participation in the Center for Medicare and Medicaid Services Shared Savings Program and Advanced Payment option, commencing on January 1, 2013.
The goal of National ACO is to provide its Physician Participants and Affiliates with tools to improve guidance of health care, chronic disease coordination and preventive care decisions, for their Medicare Fee-for-Service patients. This will improve overall quality of care, patient satisfaction and reduce the need for costlier and many times preventable hospitalizations, re-hospitalizations and skilled nursing home care. Please visit us at http://www.nationalacollc.com/
About RISARC
RISARC is a leading national high-technology and revenue recovery consulting firm to the health care industry. RISARC, founded in 1990, has recovered over $1 billion for its clients. The company offers the RMSe-bubble™ for secure electronic document exchange and the signature RISARC 360° single-source solution that combines health care revenue cycle expertise with innovative cloud-based, cost-saving technology to help clients optimize existing resources, meet business objectives and reach financial goals. RISARC is a pioneer in health care technology solutions and is a certified Health Information Handler for the Centers for Medicare and Medicaid Services, esMD project. The RMSe-bubble provides the industry's best secure, HIPAA-compliant environment for electronic record and document exchange and has been endorsed and accepted by providers, commercial insurance carriers and government agencies across the United States.
Please visit us at http://www.risarc.com for additional information.
For National ACO
Andre Berger, M.D.
aberger(AT)nationalacollc.com
(310) 691-1356
MEDIA CONTACTS
For RISARC
Marshal Gordon
mgordon(AT)risarconline.com
(818) 953-3020