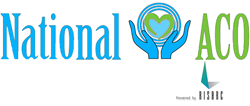 The goal of our partnership with National ACO under this agreement is to use the best analytic tools to provide an effective, industry-leading model for quality, cost and patient care
Beverly Hills, California (PRWEB) May 19, 2015
National ACO LLC(NACO), a physician owned and operated health care company based in Beverly Hills California, and RISARC, a healthcare consulting company based in Burbank, California, have announced a partnership for RISARC to manage National ACO's Accountable Care Organization.
Said Dr. Andre Berger, CEO of National ACO: "We depend on the right analytics to make sure we can be proactive in predicting outcomes and providing the highest levels of care to our patients.
The collaboration between National ACO and RISARC will yield a customized, comprehensive, data-driven management infrastructure which will optimize performance in the Medicare Shared Savings Program (MSSP) and the value-based marketplace."
Added Dr. Berger, "National ACO's choice to partner with RISARC was based on their ability to operate as a high-level management partner along with their expertise, flexibility, creativity, resourcefulness and the forward-thinking which fits into our business value matrix."
Said Richard Stephenson, Founder and CEO of RISARC, "We admire what Dr. Andre Berger and Dr. Alex Foxman, founders and leaders of National ACO, have achieved with their company. We see this as a synergistic connection between our companies.
Accountable Care Organizations like theirs are profoundly changing the face of healthcare in the U.S. and we will be providing National ACO with the quality population management metrics needed to provide the best care for its patients."
Added Stephenson: "The success of healthcare in the U.S. depends on a viable value-based payment model and aggressive big-data analytics to balance the goals of the Triple Aim dictate to improve; patient health, per capita cost, and the patient experience. The goal of our partnership with National ACO under this agreement is to use the best analytic tools to provide an effective, industry-leading model for quality, cost and patient care."
About NATIONAL ACO
National ACO, LLC is a physician owned and operated health care company that was awarded participation in the Center for Medicare and Medicaid Services Shared Savings Program and Advanced Payment option, commencing on January 1, 2013.
The goal of National ACO is to provide its Physician Participants and Affiliates with tools to improve guidance of health care, chronic disease coordination and preventive care decisions, for their Medicare Fee-for-Service patients. This will improve overall quality of care, patient satisfaction and reduce the need for costlier and many times preventable hospitalizations, re-hospitalizations and skilled nursing home care. Please visit us at http://www.nationalacollc.com/
About RISARC
RISARC is a leading national high-technology and revenue recovery consulting firm to the health care industry. RISARC, founded in 1990, has recovered over $1 billion for its clients. The company offers the RMSe-bubble™ for secure electronic document exchange and the signature RISARC 360° single-source solution that combines health care revenue cycle expertise with innovative cloud-based, cost-saving technology to help clients optimize existing resources, meet business objectives and reach financial goals. RISARC is a pioneer in health care technology solutions and is a certified Health Information Handler for the Centers for Medicare and Medicaid Services, esMD project. The RMSe-bubble provides the industry's best secure, HIPAA-compliant environment for electronic record and document exchange and has been endorsed and accepted by providers, commercial insurance carriers and government agencies across the United States.
Please visit us at http://www.risarc.com for additional information.
MEDIA CONTACTS
For National ACO
Andre Berger, M.D.
aberger(at)nationalacollc(dot)com
(310) 691-1356
For RISARC
Marshal Gordon
mgordon(at)risarconline(dot)com
(818) 953-3020