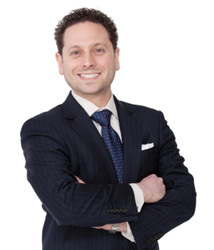 "Pacquaio did not disclose, as he was obligated to, that he suffered a torn rotator cuff weeks prior to the Fight, limiting his ability to fight." Atty. Marc Goldich according to court documents
(PRWEB) May 18, 2015
Despite negative reviews of their "fight of the century" and a class action lawsuit filed against them, promoters and television networks, Floyd Mayweather and Manny Pacquiao are discussing a rematch. According to a New York Post inside source "it's already being negotiated."
While plans for a future fight in 2016 at the new MGM AEG Arena in Las Vegas are being drawn up, Allan Gordon and Seth Lamb of Philadelphia, the two plaintiffs heading up the class action lawsuit, are proceeding. In the complaint filed by their attorney Marc Goldich of Sheller, P.C., they allege defendants' actions amounted to "consumer fraud."
The nationwide class action lawsuit is being filed on behalf of those individuals who purchased the Pay-Per-View (PPV) fight from their cable provider for $89 to $99 each. According to the complaint "defendants engaged in wrongful conduct which violated the contractual rights of pay-per-view purchasers."
Fight promoters as well as HBO and Showtime are named in the complaint. The promoters claim they were only made aware of the injury on the day of the fight.
The Las Vegas Boxing Commission stipulates that all boxers are obligated to fill out a one page "Pre-Fight Medical Questionnaire" and report any and all injuries. According to the complaint Pacquaio failed to mention any injury in the questionnaire, but later admitted that he "suffered a torn rotator cuff in his right shoulder roughly a month prior to the Fight, limiting his ability to fight."
As cited in court documents, plaintiffs allege that "the match was touted as the richest fight in boxing history" but was "not fair for consumers who ordered the fight on pay-per-view." According to The New York Times, the Mayweather-Pacquiao fight set records for pay-per-view purchases and revenue, with some 4.4 million viewers, generating more than $400 million in domestic revenue.
The case is PA Ed. 2:15-cv-02511-JHS in the United States District Court for the Eastern District of Pennsylvania.
For more information on the class action lawsuit, contact Sheller, P.C. at 1-800-883-2299 or write info(at)sheller(dot)com.
Sheller, P.C. represents individuals nationwide who have been injured or harmed by corporate wrongdoing, defective and dangerous drugs, devices, and consumer products. Currently, the attorneys are investigating severe intestinal problems reported by people taking the blood pressure drug Benicar, excessive bleeding with Xarelto blood thinner, and the link between Actos diabetes drug and bladder cancer. The firm also brings lawsuits in employment "independent contractor" misclassification, telemarketing "RoboCall" infringements, consumer protection matters including privacy, data breach and other matters. Contact: 800-883-2299, http://www.sheller.com.
http://www.nytimes.com/2015/05/13/sports/mayweather-pacquiao-breaks-pay-per-view-records.html?_r=0