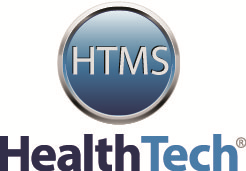 I am excited about joining HealthTech, as it is one of the most respected healthcare consulting companies in the nation. My focus has always been on excellent customer service and high quality work which aligns perfectly with HealthTech's values.
Brentwood, TN (PRWEB) May 18, 2015
Competition for highly qualified healthcare executives has never been greater as healthcare reform continues to evolve. With these changes, the need for focused and aggressive recruitment of healthcare executives is required. With more than twenty-five years of executive search experience, Peter Goodspeed brings a wealth of knowledge to HealthTech as an accomplished healthcare executive recruiter.
Prior to joining HealthTech, Goodspeed worked in various industries as an executive recruiter and spent many years with Witt/Kieffer Ford Hadelman & Lloyd, which is one of the largest healthcare search firms in the country. His clients included community hospitals, academic medical centers, hospital systems, HMOs and medical group practices across the country. Goodspeed received an AB degree from Lafayette College in Pennsylvania and an MBA from the University of Houston. He will be based in the Plano office of HealthTech.
HealthTech has been providing data driven consulting, management support and executive placement services to community hospitals - bringing fresh practices that create results since 1971. Founded by healthcare pioneer Gene Brim (operated as Brim Healthcare prior to 10/1/2010), HealthTech is headquartered in Brentwood, Tennessee with regional offices in Madison, WI & Plano, TX. HealthTech is an affiliated company of GAFFEY Healthcare, a leading RCM and Data Analytics company. HealthTech provides consulting and recruitment services to over 50 hospitals nationwide.
Learn more about HealthTech or Gaffey Healthcare at: http://www.htmsinc.com and http://www.gaffeyhealth.com