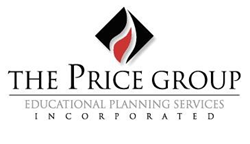 ASHEVILLE, NC (PRWEB) May 20, 2015
May Peach and Louise Slater, owners of The Price Group Educational Planning Services(TPG), are pleased to announce the opening of an office in Western North Carolina to better serve families and students. The Price Group was established in 1995 to help families make informed educational decisions by identifying students' intellectual, academic and emotional needs, then matching those needs to an optimal educational environment.
Since 2006, TPG has maintained an office in Columbia, SC, and expanded their presence to Hilton Head, SC with the addition of Darcie Patrick last year. In addition to physical offices, TPG also serves many clients virtually, having worked with families from Germany, Canada and Kentucky in the past month alone, as well as many clients in the Southeast.
"We find that geographical boundaries do not limit the work we do," said Peach. "When possible, we like to meet face-to-face with parents and students, thus the reason for the new office in Asheville. But we are finding more and more that either Skype or FaceTime work well as a backup when a family is in crisis or needs long distance support."
The Price Group professionals are members of the Independent Educational Consultants Association(IECA), a nonprofit association of professionals who assist students and families with educational decision-making. In addition, they are Certified Educational Planners (CEPs), a designation that gives families quality assurance.
Commented Slater, "Our job is to tour campuses and do all the research necessary to make sure we recommend schools that are a good fit for our clients."
About The Price Group:
The Price Group was established in 1983 by Ann Carol Price, an experienced Licensed Professional Counselor (LPC) and pioneering educational consultant. In 2006, Price's former clients May Dowling Peach, M.Ed., and Louise Rogers Slater, MA Psychology, purchased the firm and continued building on The Price Group's innovative consulting process. The company recognizes each student is unique and so too is each school, college, or specialized program. It can be difficult for families to determine the best choice for their children due to a bewildering array of options, yet Peach and Slater make this process easier and more effective due to their deep knowledge and firsthand experience of schools. The practice currently includes Peach, Slater, Patrick, and Hillary Kilgus. The Price Group's specialized process includes diagnostic services, educational planning through in-depth interviews, psycho-educational testing, academic and emotional needs assessment, and matching identified to a student's optimal educational environment. For more information, visit http://www.thepricegroup.com