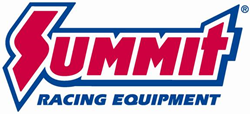 Tallmadge, OH (PRWEB) May 20, 2015
A Painless Performance Trail Rocker Accessory Control System safely routes and organizes all accessory wiring. The end result is a factory-looking switch installation that keeps accessory controls within arm's reach.
At the heart of the system is a custom-made switch panel that fits neatly in the dash. It's plug and play: the panel houses five lighted rocker switches, pre-wired to control up to six accessories. Painless also includes two extra output wires which can be added to one of the switches to safely control up to eight accessories. The kit comes with eight 30 amp fuses and eight 30 amp relays.
Since it's for a Jeep, Painless made sure to mount the relays and fuses in a standalone, waterproof Power Center. The Power Center's rugged housing can be mounted remotely—away from any trail danger.
Three applications are available:
PRF-57000: 2011-15 Jeep Wrangler, Automatic, Black Interior
PRF-57001: 2011-15 Jeep Wrangler, Automatic, Tan Interior
PRF-57002: 2007-10 Jeep Wrangler, Automatic, Black Interior
Summit Racing Equipment
http://www.SummitRacing.com
1-800-230-3030