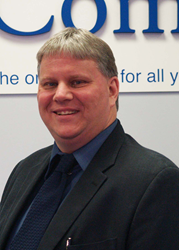 This is another breakthrough in Intel processor design. It is nearly 100 percent scalable. The performance per dollar is a game changer.
CHICAGO (PRWEB) May 19, 2015
Ace Computers, one of the leading custom computer builders and custom HPC specialists in the U.S., just announced that they are now working with partners to produce HPCs that incorporate the latest Intel® Xeon® E7 v3 processors. The processor is aimed at the rapidly expanding CPU/memory-intensive focused market.
The new Xeon E7 v3 server CPU line targets high-end/mission-critical servers running up to 72 cores. It is a more powerful version of the Xeon E5 v3 line which is geared toward smaller servers (1-4 processors) that reside in distributed HPC systems or hyperscale Web/Cloud datacenters.
Ace Computers is offering E7 4800 and E7 8800 workstations, HPC nodes, storage nodes, and modeling and visualization nodes/servers powered by Xeon E7 v3 processors with DDR 4 memory. Ace Computers' E7 CPUs:

Are built with Intel's 22nm Haswell® architecture
Support up to 18 cores
Are able to run multiple hyper-threads simultaneously
Include chips that support up to 45MB of Level 3 cache and up to 1.5TB of DRAM per CPU socket.
Any application that benefits from higher core counts and memory density in a single server is an excellent fit. This includes datacenters, research facilities (biochem, genomics, computational fluid dynamics, etc.), higher education, government, and engineering. Clusters and virtual systems that need larger memory density per core are also candidates.
Ace Computers has retained close ties to Intel for over 30 years—a position that allows the company to stay on the leading edge of Intel products, including the Xeon E7 v3 processor. Ace Computers CEO John Samborski, who is a legacy member of Intel's Board of Advisors, said, "This is another breakthrough in Intel processor design. It is nearly 100 percent scalable. The performance per dollar is a game changer."
Ace Computers currently holds the following contracts: SEWP V, NITCP, DOS (Department of State), GSA, WSIPC, PEPPM, State of Wis., State of Ga. The company is a Woman-Owned Small Business custom technology systems manufacturer and reseller for the public sector as well as the commercial sector. Channel partners include Intel, Supermicro, NVIDIA, Mellanox and Samsung among others. It has been an industry leader since 1983. In addition to some of the finest academic institutions in the U.S., long-term clients include the U.S. Department of Energy and the U.S. Department of Defense. In addition to our Greater Chicago headquarters, Ace Computers has locations in New Jersey, Virginia, and Pennsylvania. To contact Ace Computers, call 1-877-223-2667 or 1-847-952-6900 or visit http://www.acecomputers.com/TopProducts.asp
###
For media inquiries, contact Jeanna Van Rensselar at Smart PR Communications;
630-363-8081; jeanna(at)smartprcommunications(dot)com.