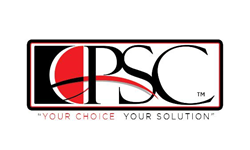 PORT WASHINGTON, NY (PRWEB) May 18, 2015
PSC announced today that it has formed an alliance with Hudson Cook, LLP a consumer finance and merchant cash advance focused law firm. Due in part to the large number of new funders in the Merchant Cash Advance Industry, the alliance will educate members, promote the adoption of best practices in the Merchant Cash Advance Industry, and help members adopt best practices in their daily operations.
PSC, working with Hudson Cook and PSC's members, will uphold its reputation as an industry leader in compliance and standards for both experienced business funders and those new to the Merchant Cash Advance Industry. PSC also intends to maintain its commitment to its members by providing standards to help them better adhere to all new legal requirements and regulatory practices.
About Hudson Cook: Hudson Cook is one of the nation's best known law firms in the areas of consumer financial services and compliance in the Merchant Cash Advance Industry. The Firm's considerable experience regarding the legal issues involving privacy, data security, and marketing compliance will keep PSC at the front line of extending education to and setting industry standards for its members.
About PSC (corporate name International Professional Services): PSC is a full service solutions provider that specializes in the Merchant Cash Advance Industry. The Company also provides the support staff and Merchant Cash Advance Software to facilitate direct funding from start to finish via a professional and secure funding platform, unbiased funding related services, and overall growth management. Our staffs of seasoned professionals are also well-versed and knowledgeable in various industries, which gives our members a competitive advantage. The Company's information is available on its website: http://www.pscny.us
For more information about Hudson Cook:
Hudson Cook, LLP
7037 Ridge Road, Suite 300
Hanover, Maryland 21076
http://www.hudco.com
For more information about PSC products and services contact: salessupport(at)pscny(dot)us
Disclaimer: All content in this release is for informational purposes only. Prior to any dissemination of press releases on behalf of the Company, the content is reviewed and approved by International Professional Service's management team.
© 2015 by PSC All rights reserved.