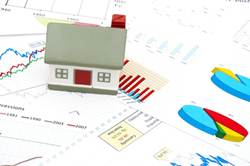 The national median home price rose 7.4 percent compared to the previous quarter reaching $205,200.
Chicago, IL (PRWEB) May 15, 2015
Lenders like The Federal Savings Bank are pleased that median home price for existing single-family homes grew in 85 percent of metro areas across the nation in the first quarter, according to the National Association of Realtors. Of the 174 metro markets measured, 148 had seen prices climb in the first three months this year.
Single-family existing-home prices in about 14 percent of these areas declined compared to the same time last year. Some of the most affordable metro locations include: the Youngstown-Warren-Boardman region in Ohio; Cumberland, Maryland; and Rockford and Decatur in Illinois.
The range of the increases varied depending on the metro area with the prices of 37 places rising double-digits, according to NAR.
The national median home price rose 7.4 percent compared to the previous quarter reaching $205,200.
NAR Chief Economist Lawrence Yun noted a favorable economic environment led to housing sales gains from the same time last year. The housing market experienced 2 million existing-home sales in the first quarter, up from 1.96 million year over year.
"Sales activity to start the year was notably higher than a year ago, as steady hiring and low interest rates encouraged more buyers to enter the market," Yun said in a statement.
Real estate agents and brokers are already seeing a price hike in markets where they operate. However, they are trying to push buyers into the market, The Wall Street Journal reported on May 11th.
"We're encouraging them to make the move anyway if they can find a home that doesn't meet all their criteria but [meets] most of it," said Eric Munger, a broker in Winston-Salem, North Carolina.
The Federal Savings Bank knows that low mortgage rates are helping increase the number of home buyers in the market despite the recent price gains. With the United States unemployment rate at 5.4%, it's only a matter of time before more and more individuals get approved for home loans. This environment is only bound to increase both home prices and rates further. Thus, The Federal Savings Bank finds it vital for prospective buyers to get approved for a mortgage now while both rates and home prices are relatively more affordable than what the future may hold.
Contact the Federal Savings Bank, a veteran owned bank, to learn more about mortgages.