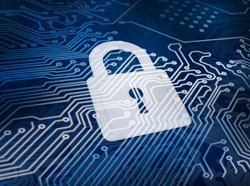 There is no more prominent threat to our business and/or to our entire country. We must be able to handle these threats effectively now," said Richard Rodgers, President & CEO of CED Solutions. "Everyone needs this knowledge to protect their environment.
Atlanta, GA (PRWEB) June 08, 2015
CED Solutions is now providing new Cyber Security courses that impart the knowledge necessary for all organizations, from the small business to the largest governmental entities. Learn how to identify and halt many cyber attacks, and learn how to identify any success that was achieved to better harden defenses.
CED Solutions has one of the largest training centers and course offerings for Cyber Security knowledge. Starting with the foundation knowledge of A+, Network+, and Security+, our Network Administrator Courses provide the knowledge to Install, Manage, and Maintain Security in Desktop and Server Operating Systems.
Attend the 5-Day CISSP/Certified Ethical Hacking/Computer Hacking Forensics Investigator Courses to understand all areas of Security and practical hands on systems defense.
The 5-Day Cisco CyberSecurity Specialist Course is excellent, hard to find, and limited to 8 students per class.
The 5-Day Cisco CCNA: Security and the 2-Week CCNP: Security Courses provide hands-on experience with configuring various advance Cisco security solutions for mitigating outside threats and securing devices connecting to the network.
The 5-Day CyberSec First Responder Course provides the information to Design, Operate, Assess, Collect, Respond, Investigate, and Audit in the CyberSecurity environment.
The 5-Day CompTIA Advanced Security Practitioner (CASP) Course is aimed at an IT security professional who has years of experience in IT administration and hands-on technical security experience.
CED Solutions is also a Microsoft Gold Learning Partner, Cisco Associate Partner, CompTIA Partner, EC Council Partner and partner with many additional organizations as one of the leading IT and business skills training providers. Offering the most timely content delivered by the best instructors, CED provides customers with their choice of convenient class times, delivery methods and formats to accelerate their success. With courses spanning from foundation training to specialized certifications, CED Solution's core IT training is focused on the ability of the student to leave with the knowledge to be successful in their current or future positions.