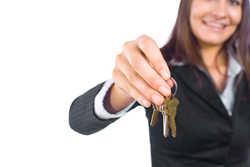 These young buyers are more likely to consider purchasing a home if monthly mortgage bills are comparable or even lower than regular rental payments.
Chicago, IL (PRWEB) May 16, 2015
While millennial home buyers are expected to grow in the housing market this year, there are many markets that are out of their price range. Despite high home prices in certain areas, The Federal Savings Bank knows there are plenty of markets affordable enough for these young hunters if they know where to go.
The rise of millennial home buyers
Where millennials head in the housing market could influence the real estate industry's recovery. Not only are the millennials the largest generation since the baby boomers, they are also poised to be the largest home buying group by the end of 2015. As rental costs increase, these young buyers are more likely to consider purchasing a home if monthly mortgage bills are comparable or even lower than regular rental payments.
According to the National Association of Realtors on March 11th, 2015, millennial home buyers represented 32 percent of total buyers in 2014. NAR Chief Economist Lawrence Yun said these potential homeowners value homes as a good financial investment.
"Fixed monthly payments and the long-term financial stability homeownership can provide are attractive to young adults despite them witnessing the housing downturn and subsequent slow recovery in the early years of their adulthood," Yun said in a statement.
In addition to areas with low-price homes, The Federal Savings Bank knows that options for a low rate mortgage could also increase the number of millennial home buyers in the market. When they take advantage of low interest rates this year, millennials could save on their annual mortgage payments compared to when rates increase after 2015.
As millennials buy up more houses, they could look for places that offer affordable homes.
According to Zillow on May 6th, some of the most affordable home markets are:
Pittsburgh
In 2014, Zillow named Pittsburgh the No. 1 best housing market for first-time home buyers in 2015. Of the homes for sale in the city, 82 percent were affordable for millennials.
St. Louis
The majority of St. Louis' available homes are in the price range for millennials with 86 percent of all homes affordable. St. Louis features a wide variety of free events and attractions, including its city zoo and several museums.
Akron, Ohio
This Ohio city is the top most affordable housing market for millennials. While many millennials have the money to buy in Midwestern states, Akron has about 90 percent home listings that could be in millennials' sights based on price.
Chicago, Illinois
With its festivals and culture, Chicago is a popular destination for millennials, being labeled as the No. 3 best housing market for first-time home buyers.
Las Vegas
Although the Las Vegas market has been a hot spot for foreclosures, it could mean greater opportunities for millennials to purchase a low-price home. Las Vegas was called the No. 4 first-time home buyer market.
With more millennials entering these markets, they should look for a low cost mortgage to help pay for their home.
First-time home buyers can contact The Federal Savings Bank, a veteran owned bank, to learn more about a low rate mortgage.