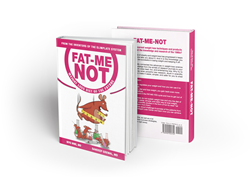 "Sugar at this level is not designed to satiate a thirst, it is only intended to stimulate addiction in the brain."
Rock Hill, South Carolina (PRWEB) May 21, 2015
Weight loss doctors Myo Nwe and Sandeep Grewal are calling on the U.S. Food and Drug Administration (FDA) to reclassify sugary sodas as a poison rather than a food product. Dr. Nwe and Dr. Grewal, are also known for creating the weight loss system called SlimPlate System and authoring the book, Fat-Me-Not: Weight Loss Diet of The Future'.
Drs. Grewal and Nwe are each internal medicine specialists practicing in the Carolinas. They are also co-founders of the Ace Medical Weight Loss Center in Rock Hill, South Carolina and inventors of the SlimPlate System. In an open letter to the U.S. FDA, they contend the definition of 'poison' and 'chronic poisoning' are both applicable to what's happening with mass-produced sugary sodas.
"The amount of sugar contained in most sodas today is mind-boggling," Dr. Nwe said. "Sugar at this level is not designed to satiate a thirst, it is only intended to stimulate addiction in the brain."
"This is exactly the type of manipulation many tobacco companies were accused of," she continues. "Bio-engineering a product to be habit-forming is a pretty toxic way of doing business in itself, but that's the reality of what we're faced with."
'Poison' is defined as a substance capable of causing the illness or death of a living organism when introduced or absorbed. According to Dr. Grewal, that is a precise description for today's soda marketplace.
"How else would you classify it?" Dr. Nwe asks. "We have as much scientific research proving the damage sugar does to the body over time as we had on tobacco. We should start recognizing it for the toxin it is."
Dr. Nwe has long been a proponent of sensible portion control diets, but she says portion control with sodas is somewhat dictated by the can.
"Find me a kid who drinks a half of a can of soda," she says wryly, "they don't follow suggested servings, and the makers of these sodas know that."
At their facility in Rock Hill, South Carolina, the doctors encourage portion control and a scientific approach to weight management, as also reflected in their professional writing. At the Ace Medical Weight Loss Center in South Carolina they developed a portion-control diet plan, the SlimPlate System, with patients.
The idea was to give dieters easy to follow visual cues on how much to be eating. They designed plates, bowls and beverage containers to help chart out a sensibly planned meal. The program is progressive, intended to ease patients toward a healthier and healthier diet from week to week. They eventually packaged the plan and dinnerware set as The Slimplate Weight Loss System.
"If the soda makers can't engineer these drinks to be less harmful," Dr. Nwe adds, "we need to start calling them what they are: poison."