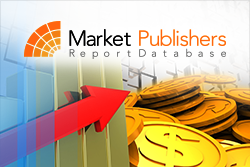 London, UK (PRWEB) May 18, 2015
Market Publishers Ltd has been announced as a media partner of the Order to Cash 2015 conference, which is scheduled to take part on the 28th-29th of May, 2015. The conference will be held in Hotel Avenida Palace (Barcelona, Spain).
Order to Cash 2015 aims to discuss ensuring process standardization and harmonization; talk over the issue of improving customer service and implementing automated dispute management; scrutinize how to automate order to invoice part of the chain and generate significant increase in cash flow by applying best in class process improvement techniques and methodologies, etc.
Prepared and organized by a leader in international business meetings, Axiom Groupe, the 2-day oncoming conference will become a wonderful platform uniting:

VPs,
Directors and Managers of Credit & Collections,
Accounts Receivable,
Business Process Management,
Supply Chain Management,
Order-to-Cash Processes,
Corporate Financial Operations,
Six Sigma/Quality System, Financial Operations,
Contract Management,
Treasury, Financial Controllers,
Customer Financial Services,
Shared Services
etc.
Event Details:
Order to Cash 2015
Data: May 28-29, 2015
Location: Hotel Avenida Palace, Barcelona, Spain
http://axiomgroupe.com/conference-detail?title=Order-to-Cash-2015&id=4038
By visiting Order to Cash 2015, you will get an incomparable opportunity to:
Ensure process standardization and harmonization
Squeezing further savings from the invoice
Analyze and benchmark decision making around outsourcing/off-shoring O2C
Benefit from Credit Risk Management and Credit Scoring
Utilize E-billing to its full achievable potential
Clean up Master Data Management as basis for an undisputable invoice
Improve customer service and implementing automated dispute management
Build a process to get a clear order upfront
etc.
Please note that Market Publishers' registered customers are eligible for special discounts.
To register at MarketPublishers.com please visit our Registration Page.