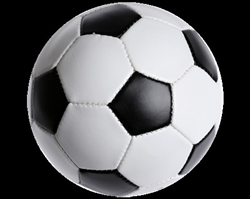 Orlando, Florida, USA (PRWEB) May 27, 2015
Soccer, or as some call it football, is one of the most popular sports, and as such, many readers have a strong interest in the subject. Sharing his expert insight into the interactive, fast-paced contact sport, Dr. Joseph – a psychologist, psychiatrist, soccer player and referee – recently published an article "A Dynamic and Psychosocial Analysis of Soccer: Problems and Solutions" in the American Journal of Applied Psychology, a reputable open-access online journal. The article discusses key problems in the soccer industry and his suggested solutions.
As quoted from his article, Dr. Joseph said, "In order to improve the playing dynamics, and minimize player and fan frustration, I intend to analyze its shortcomings and discuss the difficult questions with an eye for suggesting reasonable solutions without diminishing the game's intensity and competitiveness."
Dr. Joseph focuses on solutions to key, problematic issues in soccer, such as critical refereeing mistakes, excessive fouling, fan frustration and fights, flagrant fouling of gifted players, disdain of referees, and FIFA's reluctance to employ technology to verify and enforce calls are analyzed. The constructive and creative solutions he suggests are proposed for discussion.
For free access to "A Dynamic and Psychosocial Analysis of Soccer: Problems and Solutions," or to print, forward or post the journal article on your website, visit: http://article.sciencepublishinggroup.com/html/10.11648.j.ajap.20150403.14.html
About the Author:
Sonny Joseph, MD, PhD, MPH is a psychiatrist and clinical psychologist, who in his spare time is also a soccer player and referee. He derives no personal gains from the publication of this article, except for the possibility of seeing an improvement in the game of soccer.
Media Contact:
Dr. Sonny Joseph
9430 Turkey Lake Rd #204, Orlando, FL 32819
Phone: (407) 354-5290.