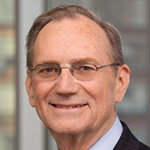 These summits will bring together professionals from both security and development in an effort to discuss the key challenges and share best practices for all to build a stronger, more secure enterprise.
ATLANTA, GA (PRWEB) May 18, 2015
T.E.N., a technology and information security executive networking and relationship-marketing firm, announced today that Mark Graff, Founder and CEO for Tellagraff will serve as the keynote speaker for the 2015 HP Software Security Assurance Summit Series this June. Summits will be held on June 2 in Tyson's Corner, Va., June 4 in Toronto, ON June 16 in New York City, June 18 in Atlanta, June 23 in Sunnyvale, Calif., June 24 in San Francisco, and June 30 in Costa Mesa, Calif.
Graff will speak about "Better Software Security Assurance with Confluence," and will be joined at each summit by ISE® Alumni and HP thought leaders, who will lead interactive roundtable discussions about key issues in software security assurance.
Roundtable topics include:

Moving Beyond Penetration Testing for Repeatable Software Security Assurance
Measuring and reporting ROI and business value from an SSA program
Why Collaboration is Key to Innovative Software Security Assurance
Security, infrastructure and software/application development professionals at all levels who work for end-user organizations are invited to attend. Participants will earn up to 3 CPEs for attending and can expect the following benefits:
Learn tactics for overcoming common obstacles to collaboration between developers and IT security professionals
Learn how to enable programmers design, write, deploy, and operate more secure software and network security engineers to use application output more effectively
Learn to organize a software security team before you've even created requirements and discover how to avoid the unmanageable complexity and inherent flaws of layered security through more comprehensive security testing
Gain strategies for implementing positive software design practices and identifying security defects in existing designs; collaborating to improve code reviews, clarify attack scenarios associated with vulnerable code, and validate positive compliance; and integrating your new application with your existing security infrastructure
Interact with peers in security and development and discuss key issues involving repeatable software security assurance, the importance of collaboration to success, and how to measure/report on ROI to prove the business value of your SSA program
"The growing frequency at which attackers are exploiting vulnerabilities at the application layer has elevated the issue of software security assurance to one of critical importance," said T.E.N. CEO and President Marci McCarthy. "These summits will bring together professionals from both security and development in an effort to discuss the key challenges and share best practices for all to build a stronger, more secure enterprise."
Program schedules and a full speaker lineup is available online: http://www.ssasummits.com
About the SSA Summit Series
The Software Security Assurance Summit Series (SSA Summit Series) is multi-city series that brings together software and security practitioners and industry thought leaders to address key challenges as well as the best practices, innovative strategies and emerging solutions to enable you to secure the applications that run your business. Facilitated by T.E.N. and sponsored by Hewlett-Packard Co.'s Enterprise Security business, this series is an excellent opportunity to collaborate with peers and industry experts about the increasing risk and vulnerabilities associated with flawed legacy applications, traditional software development and to examine the importance of the role of software security assurance within enterprises of all sizes. Each event features a dynamic keynote speaker and interactive roundtable discussions with industry experts that will provide valuable takeaways for immediate implementation and strategies for building and running more resilient software for a more secure enterprise.
About T.E.N.
T.E.N., a national technology and security executive networking organization, facilitates peer-to-peer relationships between top executives, industry visionaries and solutions providers. Nominated for numerous industry awards, T.E.N.'s executive leadership programs enable information exchange, collaboration and decision-making. Its flagship program, the nationally-acclaimed Information Security Executive® (ISE®) of the Year Program Series and Awards, is North America's largest leadership recognition and networking program for security professionals. Other offerings include The ISE® Lions' Den and Jungle Lounge, T.E.N. Custom Programs and the ISE® Industry Expert Advisory Services, empowering IT solutions providers to gain access to highly credentialed IT business veterans' expertise. For information, visit http://www.ten-inc.com.