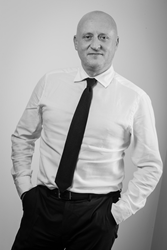 Hull, United Kingdom (PRWEB UK) 20 May 2015
Frillo.co.uk, the only B2B web store designed specifically to help small businesses grow, today launches its new Frillo+ service.
The membership scheme, available to all those that sign up to the site, has been designed in partnership with SME-exclusive credit checking service Check Business (powered by Equifax) and telephone conferencing service MeetUpCall.
The idea is to bring together a combination of services that can have a measurable impact on the profitability of a small business. By offering these key facilities as part of a wider bundle, Frillo+ is focused on enabling customers to reduce delivery costs and improve on effective external business communication, while crucially avoiding the perils of working with other organisations that are not on a strong credit footing.
For an annual membership fee users will benefit from free delivery on all orders from Frillo, gain access to the Check Business Pro Check credit checking service, and use of MeetUpCall's Pro conferencing facility, including 250 minutes of conference call time. All of which can be easily accessed direct on Frillo.co.uk.
Gerard Toplass, founder and CEO, comments: "Cash flow problems brought about by late payments are the biggest problem facing businesses in the UK today, with operating costs coming a close second. By allowing business owners to avoid the first issue, while reducing how much they spend on services to tackle the second, we hope this new offering will support our customers to get on and grow their organisations. Schools and academies will also be able to credit check suppliers; an issue of increasing importance given EU compliance restrictions."
Frillo+ membership costs £99 a year (plus VAT), and the service is available to all subscribers for an initial free month's trial.
For further information visit Frillo.co.uk or get in touch on 0800 612 1188 or email customer.service(at)frillo(dot)co.uk.