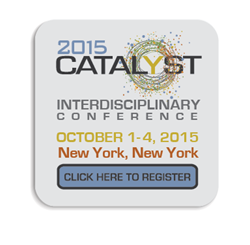 The 2015 Conference will further develop the paradigm-shifting notion of allied divorce professionals working together to help divorcing couples achieve exceptional results. Andrew Samalin CDFA™, CFP®, ADFP President
East Northport, NY (PRWEB) May 26, 2015
Through this Conference, the ADFP and CMT will provide a forum to foster new methods and inspiration for divorce financial planners, mediators, attorneys, therapists, and other divorce professionals to work together in order to provide exceptional results for separating and divorcing couples. This new paradigm of divorce is rapidly taking root across the United States and Canada. Leading financial journalist, personal finance expert and best-selling author Jean Chatzky will deliver the keynote address at the opening reception on October 1st.
There will be approximately 50 workshops and plenaries, including:
-Bankruptcy and Its Impact Upon Divorce
-Divorce and the Privately Held Business
-Creative Solutions for Settling Issues of the Family Home
-Unraveling Separate Property
-Prenups, Postnups, and No- Nups
-Gray Divorce
-QDROs vs. DROs
-Mediating Same Sex Couples
CMT's Director of Training Ken Neumann stated, "The 2015 Interdisciplinary Divorce Catalyst Conference will expand on the ideas and inspiration generated by our longstanding collaboration with ADFP. CMT is excited to deepen our connection with ADFP and other allied divorce professionals in order to bring the divorce profession to a new level of quality and excellence."
According to ADFP President Andrew Samalin, "One of the highlights of the ADFP's 2014 Catalyst Conference was the joint conference day with the Academy of Professional Family Mediators. The 2015 Conference will build and expand on the momentum generated by the synergistic approach established at the 2014 Conference, and further develop the paradigm-shifting notion of allied divorce professionals working together to help divorcing couples achieve exceptional results."
The ADFP is an interdisciplinary association of professionals who research and analyze personal and business financial issues, as well as tax implications, related to divorce. The Association de-velops outreach programs, and training and continuing education opportunities for financial prac-titioners, allied divorce professionals and the general public. The organization plays a key role in policy making regarding divorce financial issues. The ADFP holds its members to high standards in professional and ethical protocols in the U.S., Canada and other countries. Comprehensive in-formation can be found at http://www.divorceandfinance.org.
Since 1983, Center for Mediation and Training has worked with thousands of families and couples going through divorce. Well over 1,000 mediators have been trained by the Center. The Center's mediations and training processes are the culmination of this extensive experience. Detailed information about the Center and its trainings can be found at http://divorcemediation.com.