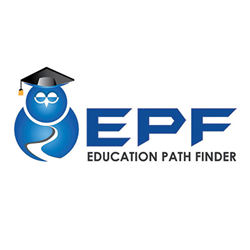 Novi, Michigan (PRWEB) May 19, 2015
Education Path Finder, (http://www.edupathfinder.com) the Novi, MI based education technology platform for tutoring and college search, is pleased to announce the recent recognition of Pradip Sengupta, President and CEO of Troy based IPS Technology Services, by Corp! Magazine as a Most Valuable Professional. Sengupta has been a technology development team partner with Education Pathfinder, or EPF, to assist with the launch of the online tutoring portal and college search web applications since 2013.
The recent Corp! award ceremony in Livonia, MI honored professionals who are making business happen in Michigan, and hitting home runs for their companies and communities. "Our goal is to deliver faster and more cost-effective solutions without compromising quality," stated Sengupta. He continued, "We do this by harmonizing people, process and technology, putting our clients at the center, and delivering excellence. That's what we have done for Education Path Finder's online tutoring and college search site." Sengupta has also recently been interviewed by dBusiness Daily News publication, and serves on the City of Troy Chamber of Commerce Board of Directors.
About Education Path Finder (http://www.edupathfinder.com)
Education Path Finder is an online tutoring and college search site, with a robust database of more than 10,000 Colleges, Universities, Vocational and Technical schools. Education Path Finder website offers online tutoring for High School students to access on a 24/7 basis. The online tutoring site supports students in homework help and test preparation, including subjects of Math and Algebra, Science, Reading and English.
Contact Information:
Karen Braswell, Education Path Finder, Inc.
+1 (248) 972-7794
For more information, visit: http://www.edupathfinder.com