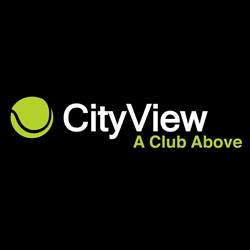 I am very pleased to have been able to become an integral part of this club and look forward to being a part of it for many years to come.
Long Island City, NY (PRWEB) May 18, 2015
CityView Racquet Club, the premier tennis and squash club in the New York City area, has announced a change in staffing and management that is sure to provide plenty of benefits to the club's tennis and squash members. Larry Hong, a long-time member of the Long Island City club, was named as General Manager and partner in the business on April 27, 2015.
Hong has been a member of CityView Racquet Club for five years, and with him he brings expertise in the financial market industry. Hong's goals for the club include helping it to improve in any way he can, and keeping it the five-star club it has been since opening.
"I was a member at CityView Racquet Club for five years prior," Hong said, "and this is something that I've always been passionate about. It's been a bit of a pipe dream for me to own a part of the club, and now I'm here doing it."
For 25 years, Hong worked in the financial sector, and served as a manager, partner and VP for various companies such as Euro Brokers Inc, Tradition, North America and BGC Partners where he served as manager, partner and Vice President. He's worked in the World Trade Center and on Wall Street, but said that he now wants to spend his time doing something that correlates with his personal interests.
"With my management experience and background in the financial markets industry in trading and interest rate derivative sales, the partners decided I was a good choice for the General Manager position," Hong said. He also pointed out that he had become a partner in CityView Racquet Club by choice, which expressed his commitment to the club's best interests.
After working long hours all over the globe for so many years, Hong was ready to settle into something else. He said that although it's already one of a kind, he wants to continue to help CityView Racquet Club be the best it can be.
Why was Hong so interested in applying? He said his love for the sport of tennis is what drew him to a partnership in the first place.
"Besides the business end of it, what made me enter into this venture was my passion for tennis," Hong said. "This sport is not only mentally and physically challenging and a great stress reliever, it also brings people together.
"That's what we aim for at CityView Racquet Club: a sense of community. To bring people that share the same passion for tennis, squash and fitness together at the best facility around," Hong continued. "I am very pleased to have been able to become an integral part of this club and look forward to being a part of it for many years to come."
As General Manager, Hong will oversee staffing, payroll, human resources, membership services, and other features of the club. He also brings plenty of goals to the table to help maintain the club's excellent services.
"We want to improve the member experience and make it the best it can be," Hong explained. "This is a high end racquet club and fitness facility, so we're looking for a greater member experience and to offer more amenities.
"Whether it be more events for members to come together as a community, more menu options, more member services, or anything else, hospitality is our number one goal."
One of the services that really helps CityView Racquet Club stand out, said Hong, is the staff's ability to build and maintain relationships with the club's members. And he knows firsthand -- he started out as a member with a tennis membership, and he's seen the personal touch that the instructors and staff have added to his experience.
As a partner and General Manager, Hong plans to not only help tennis members like himself, but also help build these personal relationships with those who use the squash and fitness facilities.
"Personally I think that it helps that I am a tennis player and was a club member for years, and am familiar with a lot of the local tennis community," Hong explained. "With my background and passion for the sport and the club, this helps me to be more relatable to the members as well as increase my ability to help them with any questions they may have.
And that helps the club as well; more people can continue to have the type of great experiences Hong has had, he said. "Since I've became a member, I've built lifelong friendships with some great people that I never would have met if it wasn't for tennis and CityView Racquet Club."
About CityView Racquet Club
CityView Racquet Club offers top services to its members. A private facility, CityView Racquet Club is comprised of over 80,000 square feet, and uses state-of-the-art fitness equipment. To learn more, visit http://www.cityviewracquet.com