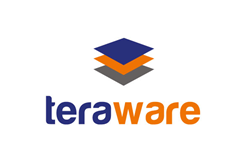 Teraware consistently has a 90-95% data erasure success rate, compared to 50-60% yields from other tools.
Newark, California (PRWEB) May 19, 2015
ITRenew has released Total Return, a program to measure actual results from data center IT asset disposition (ITAD), including data center decommission and disposal, break/fix maintenance and lease return, taking into account:

data sanitization yield
remarketing values
IT labor
IT expense
data center revenue opportunity
service fees
Using ITRenew's proprietary Teraware platform, companies should see a better Total Return on data center asset recovery and dispositions.
"Total Return is not just about financial gain, as important as that is," said Aidin Aghamiri, ITRenew's vice president of corporate strategy. "It's about how the customer derives value from key areas that matter most to their organization: operational efficiency, data security, environmental factors and, yes, the bottom line."
This program includes a proprietary Total Return calculator, which was developed in collaboration with a client that operated one of the world's largest cloud infrastructures. The calculator was built to help this client baseline its IT asset disposition and data sanitization performance and comparatively measure results with ITRenew's Teraware-based solution.
Software-related capabilities include:
Yield (success rate of data wiping software): Teraware consistently has a 90-95% data erasure success rate, compared to 50-60% yields from other tools. This allows for 30-40% more remarketing and/or reuse of hard drives, which increases value recovery and IT sustainability and reduces data security risks.
Speed: In the following Total Return case study, Teraware reduced the data-wiping time of a data center cluster from 10 to 2 days, cutting internal IT labor expense by 80% and reducing lost revenue from downtime (a figure that is calculated by the program).
Custom configurability and scalability: Teraware can process any number of drives in parallel. Plus, the platform can be integrated with asset management infrastructures and run over private networks, custom-configured to operate on a mobile hardware/software compliance or even run from a USB drive.
Reliability: Teraware runs effectively on any manufacture, size or type of drive, independent of the operating system, including solid state drives (SSD), high-capacity storage and hard drive failures (drives that failed in production or were flagged at risk by the health monitoring asset management system). Teraware is the only data sanitization tool certified to erase SSDs at a forensic level.
To provide companies with more detailed information about the capabilities of Total Return, ITRenew is creating an educational blog series on what to measure across five high-impact areas of data center IT asset disposition.
ITRenew is currently guaranteeing a better Total Return for a data center decommission project and is offering free appraisals to interested organizations that call or contact a representative online.
About ITRenew
ITRenew is a leading global provider of data sanitization and IT asset disposition (ITAD) services, specializing in the complete lifecycle of enterprise IT, mobility and data center equipment. Headquartered in the heart of Silicon Valley, ITRenew has pioneered a revolutionary software-driven approach that drives out unnecessary cost, overhead and IT inefficiency from traditional ITAD process, while delivering superior financial returns, data security and IT sustainability.