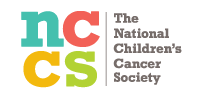 "We partner with pharmaceutical companies to distribute donated cancer treatment drugs and medical supplies to children around the world who are facing the challenge of cancer treatment without adequate resources," said Mark Stolze, president and CEO
St. Louis, Missouri (PRWEB) May 19, 2015
In February, more than 2,400 miles from The National Children's Cancer Society (NCCS) headquarters in St. Louis, a 4-year-old girl living in a small Guatemalan village began struggling with bone and joint pain and unexplained bruising. Little Joselinne Pacay was diagnosed with Acute Lymphocytic Leukemia (ALL), a cancer of the blood and bone marrow.
Her impoverished parents found treatment for their daughter four hours from home at Guatemala City's Unidad Nacional Oncologia de Pediatrica (UNOP), the country's only pediatric cancer treatment center.
Struggling to save their daughter's life with little money or resources, the Pacays were connected with a local group that helps the hospital provide treatment to needy families. Through that organization's alliance with the NCCS's Global Outreach Program, little Joselinne received free lifesaving medical supplies to help her fight the cancer attacking her body.
"We partner with pharmaceutical companies to distribute donated cancer treatment drugs and medical supplies to children around the world who are facing the challenge of cancer treatment without adequate resources," said Mark Stolze, president and CEO of the NCCS. Since its inception in 1993, the Global Outreach Program has distributed more than $310 million in medical products to 60 facilities in 42 countries around the world.
"We estimate that more than 108,000 children with cancer have been treated from the generous support of the our corporate partners," said Stolze, adding that more than half the children in developing countries don't survive pediatric cancer simply due to lack of information, early detection and effective treatment.
According to the National Institutes of Health, more than 85% of pediatric cancer cases occur in developing countries that use less than 5% of the world's resources, and the rate is rising. While childhood cancer diagnostic techniques, treatment methods and supportive care have significantly advanced during the last 20 years, most of the children with cancer in developing countries do not profit from those advances because of the cost.
Partnerships like the one fostered between the Global Outreach Program and treatment facilities in developing countries could improve treatment of children with cancer even in areas of the world that have limited resources, according to St. Jude's Children's Research Hospital.
The Global Outreach Program partners with pediatric oncology treatment centers and foundations in South America, Central America, Asia, Africa, the Middle East and Eastern Europe. Each must undergo a stringent application process to become a "Facility Partner" in order to receive needed treatment drugs for children with cancer.
"Our mission is to help every child we can who is facing a diagnosis of cancer," said Michele Scherpenberg, vice president of the Global Outreach Program. "While most of our work is with children in the U.S., we recognize that there is great need among childhood cancer patients around the world. Our generous corporate partners help us provide medical supplies to those kids outside the U.S. who otherwise might not get the treatment they need to survive pediatric cancer."
About the NCCS
The mission of The National Children's Cancer Society is to provide emotional, financial and educational support to children with cancer, their families and survivors. To learn more about the NCCS and its support services, visit thenccs.org. Information for survivors is available at beyondthecure.org. For information about the NCCS's partnership with pediatric cancer treatment centers in developing countries, download the Global Outreach Program brochure. The National Children's Cancer Society is a 501C(3) organization that has provided more than $61 million in direct financial assistance to more than 36,000 children with cancer. To contact the NCCS, call (314) 241-1600. You can also visit the NCCS on Facebook at https://www.facebook.com/thenccs.