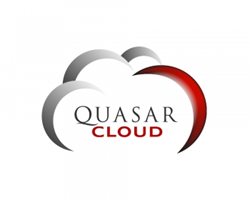 "During the pilot study we discovered that the plan did need some redesign and Quasar never hesitated," stated Dennis.
Midland, Texas (PRWEB) May 20, 2015
Founded in 1972, Midland College is located in Midland, Texas and has some 6,000 undergraduate students. The Information Technology division provides data and communications services for faculty and students in residence halls, classrooms and labs. Like many colleges and businesses, Midland College was faced with an aging server-based network that was expensive to operate and plagued with performance issues, multiple versions of the same software and a heritage email system with expensive licensing and support. Dennis Sever, the Vice President of Information Technology and Facilities at Midland College, knew there had to be a better solution. "We committed to desktop refreshes on a 4 year cycle. With our small staff this task was practically impossible. Our server refreshes were woefully late. Quasar Data Center worked with us to develop and implement a plan that keeps user technology fresh, improves performance and reduces energy consumption."
Quasar Data Center performed a network assessment and determined what cloud computing options were available for Midland College. Quasar is a full-service data center located in Houston, Texas that provides cloud services, colocation, business continuity, and IT managed services. One of the first steps Quasar and Midland College performed together was a pilot study to evaluate network connectivity and develop cloud system requirements for the user interfaces, system performance, network storage, backup capability and support. In addition, Dennis and Midland College were able to defer some of the startup and transition cost by working with Chevron through an energy savings grant that included HVAC upgrades, switching to LED lighting and the savings from eliminating network servers by transitioning to cloud computing. "During the pilot study we discovered that the plan did need some redesign and Quasar never hesitated," stated Dennis.
Quasar's network assessment and pilot study was instrumental in developing a campus-wide customized Cloud computing "Infrastructure as a Service" solution. The pilot study validated the network performance, connectivity, virtual environment sizing and user interfaces for Remote Desktop, Citrix VDI and Graphical Processing Units. Quasar worked with Dennis and Midland College to develop and implement a transition plan from the existing environment to the new private cloud (virtual) environment that would be performed with minimal interruption of service. In addition to developing and migrating the production environment, Quasar completed the following transition tasks: SharePoint migration and upgrade from SharePoint 2010 to 2013; conversion of Novell eDirectory to Microsoft Active Directory and conversion of Novell GroupWise to Microsoft Exchange enterprise. These conversions significantly reduced the cost of expensive licensing and support of the heritage software applications while simultaneously upgrading the system performance.
Quasar provides Midland College continuous operations support by providing 24/7 Cloud monitoring and certified technicians for cloud management (maintenance and issue resolution) for uptime of the operational environment. With the cloud transition complete, the following benefits have been realized by Midland College: substantial energy and cost savings; removed the need for multiple PC licenses; upgrades are done virtually and remotely, users have the ability to connect remotely to their desktop (and always get the same desktop); eliminated the need to move user computers when they move offices; and have the ability to affect multiple changes quickly whereby whole classrooms (or groups of client views) can be updated at once. "Although faced with several challenges during the transition process, Quasar and Midland worked together to overcome these obstacles and successfully complete the transition into the cloud" affirms Casey Jones, the General Manager of Quasar.
For more information about the Midland College cloud transition or migrating your business or school to the cloud, contact Quasar Data Center.
Location:
1001 Texas Avenue, Suite 310
Houston, Texas 77002
Contact Information:
Phone: 713.936.0598
Website: quasardata.com