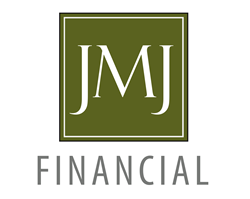 Miami, FL (PRWEB) May 26, 2015
Justin Keener, Founder and Portfolio Manager of JMJ Financial, today announced that the company will be a Gold Level Sponsor of the upcoming SeeThruEquity Microcap Conference in New York City on May 28th, 2015. At the conference, Keener will confirm JMJ Financial's commitment to invest up to $20 million to U.S. smallcap companies this year.
"JMJ Financial is committed to help power the U.S. economy by providing critical, unsecured growth capital to emerging public companies," said Keener. "As an industry leader, we are pleased to play a key role at this important conference connecting outstanding companies with investors and industry professionals."
With a portfolio of over 200 companies and many years of operating experience, JMJ Financial is one of the most active, stable, and reliable investors focused on the smallcap segment.
JMJ Financial's innovative QuickLoanTM has revolutionized access to unsecured working capital for small, publicly-held companies. With a streamlined funding process and simple documents, JMJ's QuickLoans provide a simple path to funding without credit checks or collateral. The loan process is often completed within just a few days. The firm invests its own capital, facilitating rapid decisions and removing reliance on outside investors or third parties.
About JMJ Financial
JMJ Financial is a privately held investment firm that specializes in providing growth and development capital to emerging small cap companies. Founded by Justin Keener, JMJ invests its own capital into transactions designed to build long term working relationships with a focused group of innovators. Please visit http://www.JMJfn.com for more information.
About SeeThruEquity
SeeThruEquity is the premier and unbiased provider of microcap equity research and well-run, institutional and high net worth investor focused conferences. Since the inception of the firm in 2011, they have grown to over 125 companies under coverage and have successfully hosted 14 investor conferences. This conference will bring together over 60 presenting companies and over 600 attendees.