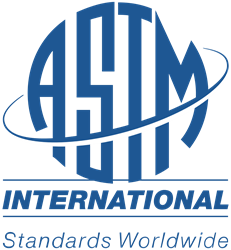 Canton, MA (PRWEB) May 19, 2015
Joe Schwetz, director of technical service at Sika Corporation - Roofing, has received the American Society for Testing and Materials (ASTM) International Award of Merit for his work with the E60 Committee.
The ASTM International Award of Merit is an award that was established in the industrial era following World War II as a response to the growing need to recognize outstanding contributions to the leadership and authorship of consensus standards for manufacturing specifications and analysis.
The award, which was the established in 1949 by the ASTM International Board of Directors, is the highest society award granted to an individual ASTM member. It is given for distinguished service and outstanding leadership participation in consensus standards activities sponsored by ASTM International committees. Recipients of the Award of Merit also receive the honorary title of Fellow of ASTM International.
Schwetz was recognized for promoting the work of ASTM Committee E60 to other technical committees, particularly D08. Schwetz took on a keen leadership role in the completion of the vegetative roof guide, and then worked diligently to have the completed standard transferred to D08.
ASTM Committee E60 on Sustainability was formed in 2008. The committee has a current membership of approximately 550 members with three technical subcommittees.
Schwetz, who is currently the membership secretary for ASTM Committee E60, has a degree in architectural engineering from SUNY. He has worked in the roofing industry for more than 25 years in various research and development, technical and managerial capacities.
SIKA AG CORPORATE PROFILE
Sika AG, located in Baar, Switzerland, is a globally active specialty chemicals company. Sika supplies the building and construction industry as well as manufacturing industries (automotive, bus, truck, rail, solar and wind power plants, façades). Sika's product lines feature high‐quality concrete admixtures, specialty mortars, sealants and adhesives, damping and reinforcing materials, structural strengthening systems, industrial flooring, as well as roofing and waterproofing systems. Worldwide local presence in 80 countries and more than 16,895 employees link customers directly to Sika and guarantee the success of all partners. Sika generated annual sales of CHF 5.57 billion in 2014. For more information about Sika Corporation in the U.S. including Canton, MA, visit http://usa.sarnafil.sika.com.