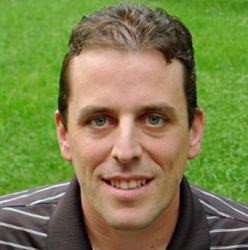 "I grew up in a blue-collar family that taught me success comes from hard work and treating people the right way," said Stephen Reischer, People-as-a-Service Western Region Director at Corus360. "These are the same values that attracted me to Corus360."
Atlanta, Ga. (PRWEB) May 20, 2015
Corus360, an IT consulting and solution provider based in Norcross, Georgia, has thrived since its Denver, Colorado expansion in 2013. In order to further support the IT Company's immense success in the West, Corus360 introduces a Staffing Practice and names Stephen Riescher as People-as-a-Service Director to further support growth.
"Steve's successful career was built on the foundation of providing excellent customer service," said Cindy Kennedy, District Manager at Corus360. "He's the perfect fit for Corus360, and we are thrilled to have him join the Denver team."
Stephen Riescher, Director of People-as-a-Service Western Region at Corus360, possesses over ten years of technical staffing experience in addition to successfully building a business from scratch. A graduate of Syracuse University, Riescher dedicated his entire career to the IT industry in Baltimore, Maryland before relocating to Denver for his current position at Corus360.
"I grew up in a blue-collar family that taught me success comes from hard work and treating people the right way," said Riescher. "These are the same values that attracted me to Corus360. I am very excited to be part of this family and look forward to helping the business grow."
When asked what sets the Corus360 Staffing Practice apart from the plethora of other practices in the region, Riescher explained the screening process candidates must undergo before being placed on projects. Candidates are vetted to the same level and degree Corus360 would evaluate its own employees. This process ensures applicants not only have the technical skills required but also fit into the culture of a company.
According to Forbes, technology ranks as one of the top three major industries in Denver, a city that has been named one of the top five best places for businesses and careers in the country. Additionally, Forbes placed Denver in another list as the sixth fastest-growing city of 2015. This makes Colorado one of the hottest technology markets in the country, confirmed by Information Week.
The steady growth in Denver results in higher demands for quality employees. Companies are seeking creative avenues to recruit and retain quality resources, which is why more and more organizations outsource their staffing needs to companies like Corus360.
In addition to technical pre-screening, Corus360 uses its national reach and local team support to find the most qualified talent from across the country. Unlike traditional Staffing companies, Corus360 also performs project-based work such as data center and application migrations.
Corus360 left a $10 million footprint in Colorado following the official opening of its Denver office in February 2013. The Company as a whole tripled the number of its employees in three years.
About Corus360
Corus360 is a technology consulting and solutions company with more than ten years of success delivering infrastructure solutions, recovery, and consulting services that help organizations reduce costs, increase efficiencies, and maximize productivity. We specialize in best of breed infrastructure solutions, IT management consulting, IT Staffing, application development, Data Center technologies, disaster recovery, managed services, and enterprise applications. For more information, visit http://www.corus360.com.