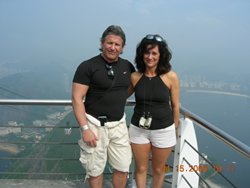 Sleep Support enables patients to get a more peaceful, uninterrupted sleep for heightened mental alertness and acuity, improved mood and an easier journey toward reaching their ideal weight.
Los Angeles, CA (PRWEB) May 19, 2015
Sleep can be equated to nutrition for the brain, while poor sleep patterns are thought to cloud the brain by dulling activity in the frontal lobe where decision making and impulse control is calculated. In addition, it is thought that an overtired body and brain finds itself searching for something to make it feel better, lacking control to say no to a second helping or a high carbohydrate, high calorie treat. Experts across the globe agree that getting a peaceful, restful, adequate and better sleep is imperative to good health, well-being, mental alertness and acuity, as well as maintaining a healthy weight. Fortunately, Diet Doc has created Sleep Support which contains 2 mg of melatonin, along with 5 herbal extracts, to promote relaxation and a more restful state of being, helping their patients achieve better sleep and make smarter decisions resulting in patients more easily reaching and sustaining their ideal body weight.
Diet Doc continues to add diet products that really do work to help their patients over the initial weight loss hurdles. After a personal, online doctor consultation, many patients choose to add appetite suppressants, Diet Doc's proprietary diet pills, powerful fat burners and hormone diet treatments that make losing weight easier by curbing the appetite, controlling food cravings and eliminating between meal hunger and fatigue during dieting. Their diet plans are designed by certified nutritionists who understand how and why the body reacts to specific foods, and are created to be compatible with the individual nutritional, medical and lifestyle needs of each patient. During the personal consultation, one of the company's highly trained fast weight loss doctors reviews the entire system which enables the team of professionals to design diet plans and prescription diet products to target very distinctive areas that may have been overlooked in the past and may be contributing to weight gain or preventing fast weight loss. Because their doctors are not merely primary care physicians, but specialize in the art and science of fast weight loss, they are intimately aware of what combination of foods and diet products will help their patients more comfortably and quickly lose weight, while also improving other areas of their lives, including enjoying better sleep, leading to improved mood and the ability to make more informed, conscious and healthier food decisions.
While the internet is inundated with diet products and diet plans that claim to generate fast weight loss, there are only a handful that have proven track records. Diet Doc is one of them. Patients throughout the country attest to their weight loss success and their satisfaction with the Diet Doc team, with the majority of over 25,000 actual patients reporting the quick loss of 20 pounds or more per month without side effects. The company works tenaciously to bring the most modern fast weight loss methods that are combined with products that are all manufactured in U.S. based, fully licensed and FDA approved pharmacies, making them a trusted and reliable leader in the weight loss industry.
Diet plans are designed for those of all ages, gender, shapes and sizes. New patients who are searching for the best diet to achieve safe and quick weight loss can simply visit http://www.dietdoc.com or call Diet Doc to complete a health questionnaire and schedule an online, private and free consultation with a fast weight loss physician.
About the Company:
Diet Doc Weight Loss is the nation's leader in medical, weight loss offering a full line of prescription medication, doctor, nurse and nutritional coaching support. For over a decade, Diet Doc has produced a sophisticated, doctor designed weight loss program that addresses each individual specific health need to promote fast, safe and long term weight loss.
Diet Doc Contact Information:
Providing care across the USA
Headquarters:
San Diego, CA
(888) 934-4451
Info(at)DietDoc(dot)info
http://www.dietdoc.com
Twitter: https://twitter.com/DietDocMedical
Facebook: DietDocMedicalWeightLoss
Linkedin: https://www.linkedin.com/company/diet-doc-weight-loss?trk=biz-brand-tree-co-logo