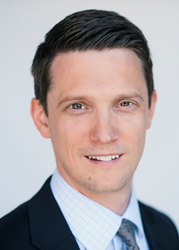 Bringing experienced professionals like Michael Merring on board is essential to our continued growth as a player in the Greater Philadelphia Metro Area
Bethlehem, Pa (PRWEB) May 18, 2015
Lehigh Mining & Navigation (LehighMiningAndNavigation.com), the area's premier advertising and public relations agency, has hired Michael Merring as senior media planner. Merring's primary responsibilities include planning advertising schedules, implementing media buys, negotiating rates and contracts and tracking, optimizing and reporting performance to clients.
"Bringing experienced professionals like Michael Merring on board is essential to our continued growth as a player in the Greater Philadelphia Metro Area," said Michael Drabenstott, managing partner at Lehigh Mining & Navigation. "Michael will be an immediate asset to our clients. We welcome him to the agency family."
Prior to joining Lehigh Mining & Navigation, Merring worked in media at an in-house agency with Pennsylvania Real Estate Investment Trust where he planned and bought media for the company's shopping center properties. He also worked at Harmelin Media in Bala Cynwyd as an associate media planner.
Merring acquired his Bachelor of Arts in communications from Temple University, with a concentration in advertising. He resides in Philadelphia, Pa.
About Lehigh Mining & Navigation
Lehigh Mining & Navigation is a full-service advertising agency with expertise in digital marketing, public relations and media. The agency's award-winning creative is grounded in well-developed and thoughtful strategy.
Lehigh Mining & Navigation is actively seeking new clients that share the company's creative philosophy. Interested companies can contact Michael Drabenstott at (484) 821-0920 x 704 or drabenstott(at)LehighMiningAndNavigation(dot)com
###