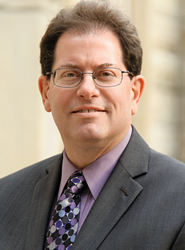 Every aspect of my client's life has been affected. My client's childhood was taken away
Chicago, Illinois (PRWEB) May 20, 2015
A man in his late 20s, a victim of alleged childhood sexual abuse by Father Daniel McCormack, settled his claim with the Archdiocese of Chicago over the weekend for $1,250,000. The case, Cook County Circuit Court No. 2012 L 013864, was pending before Judge Clare McWilliams. The settlement took place prior to the trial which was scheduled for May 26. According to court documents, the victim claimed that he was repeatedly sexually assaulted during the fourth and fifth grades by Father McCormack while he was a student at St. Ailbe's Catholic Church.
The man claims to have suppressed the memories of alleged abuse during his childhood until he heard a story break about another sexual abuse scandal in 2011. At that time, the man began to remember the alleged incidents of abuse. The victim filed a lawsuit in the Circuit Court of Cook County in 2012. According to court documents, the man claims that the alleged abuse completely affected his life. The victim has been facing daily challenges according to his attorney, Eugene K. Hollander. Hollander said that "every aspect of my client's life has been affected. My client's childhood was taken away." The victim is still in therapy to cope with the issues regarding the alleged abuse, and constantly relives what happens to him. Hollander said that "while it has been a difficult journey, my client refused to suffer in silence." Hollander said that his client is hopeful that with the proceeds of the settlement he can begin to put his life back together.
This man's claim was unique, said Hollander, because the alleged sexual abuse occurred at McCormack's first pastoral assignment. McCormack was assigned to St. Ailbe's from 1994-1997. He subsequently pled guilty to five charges of criminal sexual abuse in Cook County Case No. 06CR 1191201, but not to any action involving his client. McCormack remains at a mental health facility downstate where the state has begun involuntary commitment proceedings against him.
The settlement occurred the day before the hearing at which Hollander was seeking to bring McCormack in live for trial as well as an evidentiary hearing to pursue a punitive damage claim.