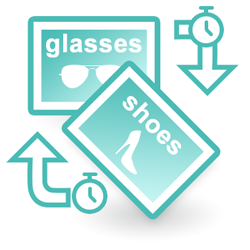 San Diego, CA (PRWEB) May 19, 2015
San Diego based online advertising company, AdPlugg, launched a new timed rotate feature. The timed rotate feature allows the more than 3,000 publishers that use AdPlugg to optionally set their ads to rotate after a specified number of seconds.
The timed rotate feature allows publishers to optionally set a rotation interval for the ads that they display on their site. Once the interval expires, the ads are rotated. This allows multiple ads to be seen within a single spot by the same user. The AdPlugg ad rotator works in a random fashion so, for instance, 10 ads targeted to the header, would each get close to equal time.
AdPlugg has seen rapid growth since its launch in 2013 and has been continually adding new features to keep up with the demand. This latest feature was suggested by one of the AdPlugg publishers and voted on by the AdPlugg community. Having gained more "up votes" than any other suggested feature, the AdPlugg development team gave it top priority.
AdPlugg launched a feedback and ideas forum earlier this year and has adopted a system of Democratic Design. With this system, users of the AdPlugg service can suggest new features on the public forum. The features are voted on by the AdPlugg community and features getting the most votes are added to the product.
AdPlugg has seen rapid adoption by web publishers since it was first launched. This has resulted in the need to both rapidly scale the system as well as rapidly add new features. "It has been great to let the community vote on what features are most important to them and to be able to give those features top priority." said CEO Collin Krawll. "The timed rotate feature is just one of many new features slated for addition in the coming months."
About AdPlugg
Based in San Diego, California, AdPlugg offers a simple but sophisticated plugin and service that allows web based publishers and advertisers to build their businesses. The AdPlugg advertising plugin installs instantly into any website opening up a myriad of controls, options and analytics available through adplugg.com. AdPlugg benefits advertisers by giving them an exciting and affordable way to get in front of their target market through online advertising.