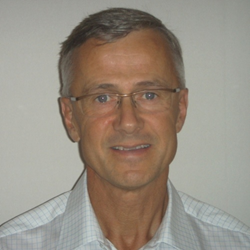 (PRWEB) May 18, 2015
It might be a surprise to learn it does not take a herculean effort to make great strides in a chromatography workflow. Adopting small changes and making decisions with forethought can make all the difference.
Clarifying needs and goals before starting protein purification is key. This may mean identifying the quantity and activity of the target, and further identifying impurities and removing them.
GE Healthcare Life Sciences is sponsoring a new educational webinar, "How to combine protein purification techniques to optimize your results," designed to guide researchers working with tagged or native proteins on protein purification protocol development for laboratory scale.
A primary consideration in this presentation is CiPP (Capture, Intermediate purification, Polishing), a reliable protein purification strategy. It describes the best way to combine the main separation techniques to yield a dynamic purification protocol, providing the pure and active protein that is essential for research.
The speaker, Åke Danielsson, research director, GE Healthcare Life Sciences, Sweden, has been instrumental in the development of several chromatography resins for protein purification and of the ÄKTA chromatography systems product line for the company. He oversaw the application development group and was in charge of development of protein purification protocols.
The complementary webinar, hosted by LabRoots, will be presented on May 19, 2015, at 8 am PT/11 am UTC-5 (New York)/ 4 pm UTC (London)/ 5 UTC+1 (Berlin).
For full details and free registration, click here.
About GE Healthcare Life Sciences:
GE Healthcare Life Sciences provides solutions that support work ranging from biological research to clinical therapy, and features tools for research, drug discovery, diagnostics, and bioprocessing.
About LabRoots:
LabRoots is the leading professional networking website designed to connect all science verticals. Founded in March 2008, LabRoots' vision was to connect the scientific world leveraging a myriad of unique features and tools, discovering meaningful collaborations across geographic boundaries and fields of expertise. LabRoots is the owner and producer of BioConference Live – which has grown into the world's largest series of virtual events within the Life Sciences and Clinical Diagnostics community.