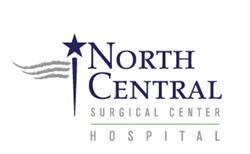 Dallas, TX (PRWEB) May 18, 2015
North Central Surgical Center is participating in the Carry the Load Event, which will take place May 24-25 in Dallas, TX.
Carry the Load is a special Memorial Day event dedicated to the sacrifices of American military, law enforcement, firefighters and rescue personnel. The Dallas Memorial March is a 20-hour walk that will take place at Reverchon Park and on the Katy Trail in Dallas.
Participants can join as an individual or start a team of their own. North Central has created their own team, which will be made up of employees and their families. Participants can join the walk at any time during the 20 hours.
The event will begin at 3:30 p.m. on Sunday, May 24 with an opening ceremony, and the walk will start at 4 p.m. The walk will then finish at 12:15 p.m. on Monday, May 25, with a closing ceremony at 12:30 p.m.
Parking will be available at the Scottish Rite Children's Hospital, located at 222 Welborn St. in Dallas, TX. Parking in the surrounding neighborhoods is also available, and carpooling is strongly encouraged.
Sponsors of the event include GMC, JCPenney, Miller Lite and more. With 300 teams and counting, the event has raised more than $640,000 so far. The goal is to raise $1.75 million.
For more information about the Carry the Load event, visit http://ctl.convio.net/site/TR/2015/General?pg=entry&fr_id=1220 or contact North Central Surgical Center today.
About North Central Surgical Center Hospital:
North Central Surgical Center Hospital is a nationally-recognized, award-winning, multi-specialty hospital offering a broad range of inpatient and outpatient surgical procedures. Their mission is to care for the patient like they are family. Using the latest technologies, they provide the finest surgical care and personal attention. Patients have honored North Central as one of the top hospitals in the country for patient satisfaction. Additionally, North Central has been recognized as a Top Performer in quality measures by The Joint Commission and has also received numerous honors from HealthGrades. North Central Surgical Center Hospital is committed to meeting healthcare needs.