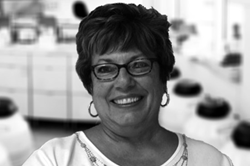 Dr Centola states: "I am indeed excited to be working with such a distinguished team from the Phoenix Sperm Bank and the Seattle Sperm Bank/ESB-USA. We look forward to assisting couples and single women to achieve their dreams of having children
Phoenix, Arizona (PRWEB) May 19, 2015
The Seattle Sperm Bank (ESB-USA) has added a new laboratory and office at the medical office building of Tempe St. Luke's Hospital, 1492 S. Mill Avenue, Tempe, Arizona 85281. The branch will operate as the Phoenix Sperm Bank (http://www.PhoenixSpermBank.com). With the demand for donor sperm increasing all over the world, this newest branch of the SSB family will add welcome additions to our donor pool, as well as to allow our local clients in the Phoenix area to save on shipping charges.
The Seattle Sperm Bank is also pleased to announce that Grace Centola, PhD will be joining our team as the Cryobank Director for the Phoenix Sperm Bank. Dr. Centola is a national and internationally recognized specialist in clinical laboratory andrology, clinical male infertility. She received a Ph.D. from Georgetown University in 1978, and has been a significant presence in andrology for more than 25 years. Dr. Centola has served on the faculty of the Uniformed Services University of the Health Sciences (Bethesda, MD), SUNY Upstate Medical Center (Syracuse, NY), and the University of Rochester (Rochester, NY). Dr. Centola is board certified as a High Complexity Clinical Laboratory Director (H.C.L.D.), Clinical Consultant (CC) and Andrology Laboratory Director (ALD) by the American Board of Bioanalysis.
Dr Centola states: "I am indeed excited to be working with such a distinguished team from the Phoenix Sperm Bank and the Seattle Sperm Bank/ESB-USA. We look forward to assisting couples and single women to achieve their desire to have a child through the use of donor sperm. Our location in Tempe, Arizona, adjacent to the ASU campus, allows us to supplement our specimen inventory with donors from the diverse population of the Phoenix area."
The donor recruitment process never stops at the Seattle Sperm Bank (http://www.seattlespermbank.com and ESB-USA http://www.europeanspermbankusa.com). Stringent eligibility requirements result in less than 1% of applicants making it through the process to become fully qualified donors. The Seattle Sperm Bank distributes donor sperm to clinics throughout the United States, and is the largest exporter of U.S. donor sperm to countries across the globe. We have helped thousands of married and unmarried couples, same-sex couples and single women through the process of selecting an appropriate donor. By combining medical and laboratory expertise with a personal, compassionate approach, the Seattle Sperm Bank seeks to ensure that our clients worldwide receive a product of the highest scientific quality that meets their unique needs in creating their family. We are one of only three US sperm banks accredited by the American Association of Tissue Banks (AATB).
For more information, contact info(AT)seattlespermbank.com