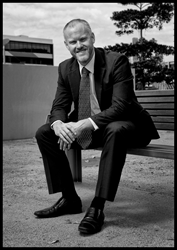 Tampa, Florida (PRWEB) May 20, 2015
Accelerated Concepts, Inc., the emerging global leader in VPN and wireless hardware and management software, announced today that Matt Ramsay has joined the team as Vice President of Business Development. Ramsay assumes responsibility within the marketing, global sales and partnership teams. Ramsay will report directly to Accelerated CEO, Tom Butts.
Accelerated has seen exponential growth since its founding in 2006 with solutions used today in Fortune 500 companies and major Tier 1 communication service providers. Ramsay's award winning leadership, specialist product/sales knowledge, and engineering background bridges the gap between sales, support, marketing and engineering to leverage new opportunities and partnerships as a driving force for Accelerated Concepts, Inc.
"With the pending release of new innovative cellular products, the company is poised at its next crucial phase of development," Ramsay said. "Complimenting its existing growth and sales through its traditional carrier market these exciting new products will herald in a period of change for the business with new opportunities and new growth areas for the company. We will significantly expand across wider verticals and markets and build a comprehensive tiered partner network."
Tom Butts, CEO, said, "It is a time of rapid expansion and growth for Accelerated and Ramsay's appointment will help us mature the business and take our superior technological leadership to the forefront of the cellular M2M and IoT industry."
Prior to assuming his post at Accelerated, Ramsay worked with Meergoose, an early stage cryptographic cloud provider, providing an integral role on the Board of Directors, and served as a leader on various sales & marketing development teams. Before Meergoose Ramsay held different engineering, support, sales, marketing, and management positions for Centrify, Intel, McAfee, Secure Computing, and CyberGuard.
About Accelerated™
Accelerated is an innovator in global cellular, cloud and network communications, and offers industry-leading hardware and software solutions that expand primary and backup data connectivity and management capabilities. Accelerated continues to innovate its line of cellular hardware, network management software and virtual private network (VPN) technology. Accelerated offers a range of Machine to Machine (M2M) and Internet of Things (IoT) communication technologies including its Dial-to-IP™ Converter and custom OEM solutions, in addition to its the newest All-In product, the LTE Cellular Extender Model 6300-CX, a compact, high-performance wireless router modem. All Accelerated products can be centrally managed using Accelerated View™ cloud-based network management software. Accelerated Concepts, Inc. is headquartered in Tampa, Florida, with offices in Chicago, Illinois and Brisbane, Australia. For more information, visit: http://www.AcceleratedConcepts.com