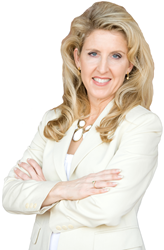 "Ms. Anderson's commitment to building and strengthening client relationships, along with her dedication to consistently exceeding client expectations makes her a true asset to Adams Kessler," Adrian J. Adams, Esq. Principal of Adams Kessler PLC.
Los Angeles, California (PRWEB) May 20, 2015
Adams Kessler PLC is pleased to announce the engagement of Sue Anderson as its Director of Business Development. She is the newest addition to the firm's business development team and will further their growth and advancement in California.
Sue joins Adams Kessler PLC from Universal Protection Service, the 4th largest security company in the United States. Prior to Universal Protection Service, Ms. Anderson was employed with TBA Global, the largest event marketing company in the U.S. servicing Fortune 100 Brands. As General Manager of Universal's Palm Springs office, she was a dynamic leader recognized for her ability to motivate sales teams as well as manage cross-departmental teams. After her tenure as General Manager she was promoted to Director of Business Development for the organization, where she was noted as an innovative director consistently developing new methods to improve the client experience.
"This is a great time to join Adams Kessler," said Ms. Anderson. "The firm has experienced significant growth due to its strong emphasis on high-quality client service, and as a result employed a team of highly-educated, experienced attorneys. It didn't take long for me to realize that this type of infrastructure would allow me to be able to provide future clients with the very highest quality of legal counsel."
Ms. Anderson holds a B.A. from DePauw University in Indiana. She is an active member of the CAI chapter in Coachella Valley and has been a resident of the Inland Empire for over 15 years.
Adams Kessler PLC is a California premier common interest development law firm. The firm's portfolio of clients consists of a mixture of large, mixed-use, senior, commercial and recreational associations throughout California.They focus on exceptional legal services in a cost-effective manner. Their attorneys are experienced and extremely knowledgeable in HOA law and are well qualified to handle the myriad of legal issues faced by directors of common interest developments.
Adams Kessler PLC emphasizes and promotes education for California homeowners associations through its websites, blogs, newsletters, journal articles, educational forums, and professional affiliations.
Common interest development law encompasses a complex and constantly changing. environment of statutes and cases. The firm provides free educational information and current trends happening in homeowners associations through their award winning website and weekly newsletter, Davis-Stirling.com. The website and newsletter are considered the #1 reference and an authority on the interpretation of the Davis Stirling Act.
Additionally, their attorneys speak at various events and present to companies throughout the state, educating both professionals and volunteers on important subjects relating to California's community associations.
####
For more information on Adams Kessler PLC or to contact Ms. Anderson, please call (800) 464-2817 or sue(at)adamskessler(dot)com.