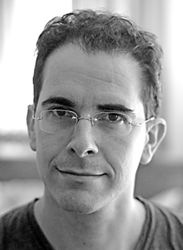 ".. the 97% figure. First of all, science is not a democracy. The fact that the majority thinks one thing doesn't mean that they are right. The question is, what is the evidence?" - Dr. Nir Shaviv, Ask an Astrophysicist
Calgary, Alberta, Canada (PRWEB) May 19, 2015
Friends of Science Society of Calgary are pleased to announce that astrophysicist Dr. Nir Shaviv, of the Racah Institute of Physics, Hebrew University of Jerusalem, will be presenting a public lecture on "Solar forcing and our understanding of past and future climate change" on June 2, 2015 at 6pm at the Red and White Club at McMahon Stadium, Calgary, Alberta, Canada.
Tickets for the June 2, 2015 event are $35 or $25 for students (with ID) through [Eventbrite. The evening will include light catering and a cash bar at intermission, along with a question and answer period after Dr. Shaviv's presentation. There is free parking after 6pm at McMahon Stadium on the east side. Patrons may also take the urban Light Rail Transit from downtown. Doors open at 5:45pm.
Dr. Shaviv is an eminent scholar with dozens of peer-reviewed papers, but to the general public his work may be best known through his blog "Sciencebits" – a popular piece being ["There is Nothing New Under the Sun."
Shaviv's work on the "Galactic Ice Age Threat" won him 34th place in the top 100 science stories of [Discover Magazine, published in the January 2003 "Special Issue:The Year in Science."
Some of Shaviv's work may also be read in the book "The Neglected Sun: How the Sun precludes Climate Catastrophe" by German Professor Fritz Vahrenholt and Dr. Sebastien Luning.
This event is not endorsed or affiliated with the University of Calgary.
About
Friends of Science have spent a decade reviewing a broad spectrum of literature on climate change and have concluded the sun is the main driver of climate change, not carbon dioxide (CO2). The core group of the Friends of Science is made up of a growing group of Earth, atmospheric, astrophysical scientists and engineers who volunteer their time and resources to educate the public. Membership is open to the public.
Friends of Science Society
P.O. Box 23167, Mission P.O.
Calgary, Alberta
Canada T2S 3B1
Toll-free Telephone: 1-888-789-9597
Web: friendsofscience.org
E-mail: contact(at)friendsofscience(dot)org