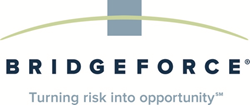 Chadds Ford, PA (PRWEB) May 19, 2015
The Consumer Financial Protection Bureau recently announced that large consumer reporting agencies are now required to submit accuracy reports that will detail consumer dispute statistics by furnisher relative to their peers. This regulatory focus coupled with increased media attention, should serve as an indicator that consumer reporting agencies and data furnishers need to transform the way in which credit bureau disputes are addressed and resolved. It is too often that disputes are handled as a back office operation with little to no direct customer interaction the risk for confusion and the potential for a negative customer experience.
In the new white paper titled "Reinventing the Credit Bureau Disputes Customer Experience," Bridgeforce provides the framework for a customer facing approach with an emphasis on two-way communication. According to Bridgeforce, "the key to effectively handling credit bureau disputes is empowering the customer throughout the process–they should be able to understand where the dispute is within the resolution process and provide additional information and value-added feedback." This new model would ultimately lead to a reduction in dispute volume while capitalizing on an opportunity to provide a positive customer experience during a period of uncertainty.
"In the credit reporting ecosystem, disputes are a sign of risk," said Michelle Macartney, Managing Director of US Practice. "Data furnishers are in a position to utilize the customer facing approach to turn risk into an opportunity by better serving their customers and differentiating themselves from their peers."
To download the paper, go to the Bridgeforce knowledge library for free access. Click here to sign up.
About Bridgeforce
Bridgeforce is a specialized multi-national consulting firm serving a variety of clients involved in almost all aspects of the consumer and small business lending and payments space. Over 75 percent of Bridgeforce consultants come directly from client-side leadership positions across multiple parts of the credit lifecycle. Combined with subject matter expertise in operations, technology, strategy and regulatory issues, Bridgeforce has the knowledge and experience to make the hard choices in developing and implementing best-fit solutions that are both achievable and lower the risks of execution to ensure sustainability. Bridgeforce success can be attributed to a culture fostering innovation and evolving experienced-based best practices recognized within the industry. For more information, visit http://www.bridgeforce.com.