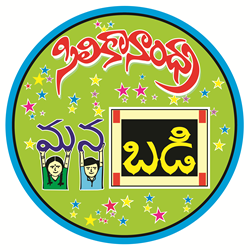 "ManaBadi curriculum, and the university certification credits awarded in affiliation with PSTU, will become the standard bearer for Telugu language proficiency across the world"
San Jose, CA, USA (PRWEB) May 20, 2015
On May 16, 2015, SiliconAndhra ManaBadi successfully conducted the second Potti Sreeramulu Telugu University (PSTU) exams in 20 centers across the United States. These exams were conducted for students at two levels of Telugu language proficiency: the Junior certificate exam was offered to students who completed three years (Prakasam level) of SiliconAndhra ManaBadi Telugu curriculum, and the Senior exam, to students who completed five years (Prabhasam level) of the curriculum. About 450 students took the Junior certificate exam and about 50 students took the Senior certificate exam. The exams were supervised by PSTU staff: Controller of Exams Dr. Reddy Syamala Yaddanapudi, Registrar Prof. Thomasaiah Karnati and Dr. Muniratnam Naidu.
Spearheaded by Sridevi Ganti, Director of ManaBadi Accreditation, the preparations for PSTU exams began a few months ago with a rigorous application and eligibility verification process. Raju Chamarthi, Dean of ManaBadi, coordinated the arrangements with PSTU's leadership. Financial and travel logistics were handled by Deenababu Kondubhatla, ManaBadi Vice President, Finance. Santhi Kuchibhotla, ManaBadi Curriculum lead, worked with PSTU officials in drafting the question papers and setting the guidelines for evaluation criteria. Online refresher classes were conducted to help students prepare for the exams. Sarath Veta, ManaBadi VP for Global Development, worked with PSTU officials for scheduling. Bhaskar Rayavaram led the technology initiatives for these exams. In addition, hundreds of volunteers, teachers and coordinators worked with utmost dedication in planning and successfully conducting the exams.
SiliconAndhra ManaBadi leveraged their partnership with Google to arrange simultaneous live remote visual monitoring and collaboration among the exam centers using Google Hangouts technology. Real-time, secure digital record keeping of the exams was done through Google online data solutions. Use of such advanced technological tools and processes met the strict security measures set by PSTU and enabled the rapid evaluation and validation of the exam scores.
Speaking on the occasion, Raju Chamarthi, Dean, SiliconAndhra ManaBadi, said "I thank PSTU for their partnership and support in shaping ManaBadi's curriculum and conducting these exams with all the rigor and process set forth by the University. I am confident that the ManaBadi curriculum, and the university certification credits awarded in affiliation with PSTU, will become the standard bearer for Telugu language proficiency across the world". Prof. Thomasaiah Karnati, PSTU Registrar, said that he was impressed with the effective use of state-of-the-art technology in conducting the exams efficiently at multiple centers.
In October 2014, PSTU Junior and Senior certification exams were offered for the very first time to about 400 SiliconAndhra ManaBadi students in the US, of which 99% passed successfully. Students were awarded their certificates at graduation ceremonies in their respective regions. This year, SiliconAndhra ManaBadi is planning a graduation ceremony for 2015 exam graduates in the San Francisco Bay Area, California, USA, during the Memorial Day Weekend, May 23/24, 2015. Similar ceremonies will be held in other regional centers to honor their graduates.
SiliconAndhra ManaBadi conducts Telugu classes in 35 states in the United States, as well as in 14 other countries, including Canada, Kuwait, UK, South Africa, Australia and Ukraine. About 4300 students learn Telugu through ManaBadi, in a 7-year program across 7 academic levels: Balabadi 1, Balabadi 2, Pravesam, Prasunam, Prakasam, Pramodam, Prabhasam. In addition to the PSTU qualifying exams, ManaBadi also conducted annual exams on May 16/17, 2015, for the academic levels that did not take the PSTU standardized exams; that is: Pravesam, Prasunam and Pramodam. Registrations for the next academic year are now open. Visit http://manabadi.siliconandhra.org/ for further details.