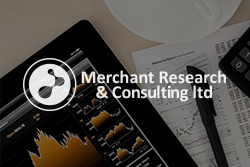 London, UK (PRWEB) May 20, 2015
Nowadays, the performance of the world steel industry, including steel supply and demand, depends on general state of the economy. For instance, as of the year 2008, the world economic crisis affected the steel demand, however without any immediate drastic consequences for production of this product. Excess capacity is regarded to be of the major issues of the global steel industry. In the year 2014, the volume of the world crude steel production was estimated at around 1,661 Mt.
In the years to come, developed economies are expected to become the key drivers of the global steel market growth. The EU and the US steel markets are forecast to recover. Furthermore, developing countries (especially Russia, Brazil and India) are also predicted to see positive growth in the years ahead. Meanwhile, China is anticipated to continue following a downward trend, thus lowering growth rates of the world steel market.
As of the European steel industry, its turnover amounts to about EUR 150 billion. Nowadays, the steel sector in Europe is highly challenged by the strict regulations regarding reduction of harmful emissions, high cost of raw materials and also by the competition from developing countries' producers.
Topical research report "Steel Industry: 2015 Review and Forecast" prepared by Merchant Research & Consulting Ltd is published at mcgroup.co.uk.
Report Details:
Title: Steel Industry: 2015 Review and Forecast
Published: Jan, 2015
Pages: 206
Price: US$ 1,990.00
http://mcgroup.co.uk/researches/iron-and-steel
The research report delves deep into the world steel market performance, analyses the current state of the sector and offers a detailed overview of the market background. The study characterizes the market segmentation on the basis of geography. Additionally, the report offers detailed information on the product, including data on steel prices fluctuations, properties, substitutes and the production process. Moreover, the study comprises the latest statistics on steel output, demand, consumption, export and import volumes. Besides, key world steel manufacturers, their production technologies, specificationы and business segmentation are also observed in the report. The global steel market trends and future prospects till 2020 are discussed here.
Reasons to Buy:

Become aware of the current situation in the market and get access to the detailed statistic data.
Receive actual information on the pricing trends in the world steel market during the recent years.
Find potential partners and suppliers in the steel market.
Keep pace with the changes and fluctuations in the production, consumption, exports and imports of the product.
Improve the decision-making process and plan effective business strategies.
More in-demand market studies by the publisher can be found at Merchant Research & Consulting page.