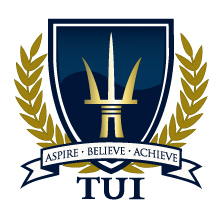 Cypress, CA (PRWEB) May 21, 2015
Education Liaison Receives Citation From City Council of New York City
In March, Trident University International (Trident) Military Education Liaison Valentine Cameron received a citation from the City Council of New York City, which acknowledged his work during a series of education and career fairs and seminars sponsored by the New York Department of Labor. These events, which were held across all five of New York City's boroughs, addressed topics such as interviewing skills, resume writing, and educational opportunities. When presented with the citation, the Council thanked Cameron for his participation in these events, as well as the positive feedback they received about Trident and Cameron's interactions with attendees.
Military Education Liaison Takes on Leadership Role
Trident Military Education Liaison Deena Mullins was recently named Treasurer Elect of the Council on Military Education in the South (COMETS), which is one of the State Advisory Council on Military Education (ACMEs). This is a two-year position, with the first year as Treasurer Elect and the second year as Treasurer. ACMEs address military education issues, serving three key areas: credit transfer policy, enhancing educational aspirations, and increased accessibility of educational programs.
College of Education Faculty Member Publishes Children's Book
Dr. Kathy Zientek, faculty member in the College of Education, recently published the children's book Emma & Me. This short story, which is based on true events, is about a girl and her best friend, a puppy named Emma. Designed for children learning how to read, the easy-to-follow story introduces basic words to readers while also teaching the importance of taking care of their pet.
Business Administration Faculty Member Receives Volunteer Award
Dr. Bonnie Adams, faculty member in Trident's College of Business Administration, recently received the Golden Acorn Award for the leadership she displayed in a volunteer position at two schools. Dr. Adams served as the PTA president at Cougar Valley Elementary School for three years and Central Kitsap Junior High School for one year. This nationally recognized award is given out once a year for outstanding volunteer work. Both schools presented Dr. Adams with the award at a Founder's Day Banquet in March.
For any media inquiries, please contact Daniel Sloan at daniel(dot)sloan(at)trident(dot)edu.
About Trident University
Founded in 1998, Trident University International (Trident) is a leading online postsecondary university serving adult learners. Trident developed the Trident Learning Model, which employs case-based learning in an online setting to teach real-world relevant critical thinking skills to enhance the lives and careers of students. Trident offers high-quality bachelors, masters, and doctoral degree programs, led by a qualified faculty team, over 80% of who have doctoral degrees. Visit http://www.trident.edu, Trident's Facebook page, or call at (855) 290-0290 to learn more about Trident's wide range of bachelor's, master's, and doctoral programs.