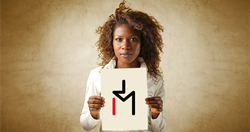 Very easy to top up a family member's phone. Also good to be able to use paypal to pay. (Erika Edwards on Trustpilot.com)
Atlanta, Georgia (PRWEB) August 03, 2015
Many expats using MobileRecharge.com from different parts of the world rated the service 5 stars on Trustpilot.com and other review websites. What they mostly appreciated about the international top up service is that they can refill a family member's phone instantly with no hassle and no gimmick. Other major aspects pointed out were related to the possibility of paying with Paypal, as well as the security and confidentiality of the MobileRecharge.com service.
The reviews have been posted by current customers or fans in both English and Spanish. These languages are actually two of the five available on the website, and the only two available for the moment with the top up app called from MobileRecharge.com called MobileRecharge.
The MobileRecharge app is the alternative to the website and is available for free for iOS and Android devices. It helps to transfer mobile credit to a mobile in another country. It is useful for those who want to send the top up on the go: during the coffee break, or while commuting. The app can be installed without paying a thing and it has been conceived for English and Spanish speakers for the moment. The app is constantly updated per customers' feedback.
On Trustpilot.com, Alberto points out how fast the service works: "Spectacular! This service is excellent for all those who don't have time to top up; it's simple, you only have to create an account and that's it! You can make your recharge anywhere, whether from home or work." (translation from Spanish).
Richard sends top up from the app, and describes it: "Works well and the app is easy to use."
Rose underlines how easy it is to join MobileRecharge.com and how helpful their customer service is. "... very prompt in meeting or responding to any questions. Great service, joining is easy, very reliable and affordable, very prompt and confidential, I love all service rendered, no issues at all."
Reviews of immigrants unfold interesting stories about how MobileRecharge.com changed things for them and their families and friends. Some talk about how they managed to add credit on parents' mobiles in Nepal or India who would otherwise have to walk miles to make a refill. Others find MobileRecharge.com a perfect tool to "keep their own local numbers alive" while being outside the country for a while.
Sailors or army professionals share their part of the story too. They travel a lot or live somehow isolated and use the service due to its accessibility from any part of the world.
Many expats who left Cuba say that they support their family and friends back home using Cubacel mobiles, especially during the 100% bonus promotions on MobileRecharge.com.
Many others send regular or last-minute gifts to their lovers through MobileRecharge.com.
What many appreciate is that MobileRecharge.com facilitates international top ups to countries not covered by other operators:

China
Bahamas
Myanmar
Bangladesh
Tanzania
Tonga
Solomon Islands
American Samoa
-Singapore

To sum up, what expats appreciate about MobileRecharge.com is that the service is:

Easy to join
Easy to use
No hassle to top up
Time saving
Instant or fast
Really affordable
Prompt customer service
Confidential
Paypal accepted, besides all major cards, no matter the currency
Reliable
Liliana talks on Trustpilot.com about how easy and affordable it is to top up an mobile abroad with MobileRecharge.com: "I love it, it's easy, fast and at a good price."
Customer Service is much appreciated. On Trustpilot.com, Arthur talks about an "outstanding customer service. Worry free." The support team is available 24/7 at http://mobilerecharge.com/contact
The Customer Service is highly interactive on -Google+ and...

The Facebook page of MobileRecharge.com:

Welcomes promotions, questions & feedback,
Shares tech news and expat stories,
Hosts tutorials.
Interesting fact, every 2 minutes someone new joins MobileRecharge.com to refill someone's phone in another country. There are 3 easy steps to do this, and the following article gives all the details needed: http://blog.mobilerecharge.com/news/3-simple-ways-to-recharge-a-mobile-worldwide/
About MobileRecharge.com
MobileRecharge.com is an interactive website designed by KeepCalling, a global telecommunications company registered in 2002 in USA. Presently, KeepCalling provides its services to hundreds of thousands of consumers and businesses, with a focus on customer satisfaction. KeepCalling has been listed by Inc 5000 in top 20 telecom companies in the USA for the last 4 years. Plus, in 2014 the company was named the 18th fastest growing company in the telecommunications industry in USA with a revenue increase of over 600% from 2010 to 2013.