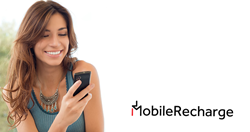 Uso...para recargar mi móvil en Cuba... y aquí existe profesionalismo, seguridad y una interfaz fácil para efectuar las operaciones requeridas: recarga de móvil. Gracias. (Yasmany Zapata Perez on Trustpilot.com)
(PRWEB) May 21, 2015
Chileans worldwide have more options now when it comes to refilling mobiles belonging to their families and friends living in Chile. 4 more networks in Chile are ready to receive mobile credit from abroad: Nextel, VTR, Falabella, and Virgin Mobile. Plus, Movistar has recently been reactivated after a period of maintenance. Chileans outside Chile can top up any prepaid mobile number pertaining to one of these operators in less than 1 minute on http://chile.mobilerecharge.com/buy/mobile_recharge.
Chilean immigration waves are among the largest in the world. According to migrationmap.net, in 2007 there were 86,000 Chileans registered in the USA, 212,429 in Argentina and 27,000 in Sweden, just to mention the top three immigrant destinations.
And that is why dedicated services have been conceived to facilitate long-distance support or easy-to-send online gifts. The international top up service on MobileRecharge.com is one of these services focused on the specific needs of ethnic groups. The service has been designed and optimized per customer feedback, and that is why it is highly favored above others.
What someone needs to do in order to top up a mobile in Chile is:
-create a free account on MobileRecharge.com
-go to the online ordering form: http://chile.mobilerecharge.com/buy/mobile_recharge
-enter or select the necessary details of the transaction (phone number of the beneficiary and the operator it belongs to, the amount to be sent and the payment method)
The ordering process takes less than 1 minute. The credit is then sent instantly to the desired mobile number, in "less than 30 seconds" as one customer put it on Twitter, because "it's a no brainer."
The 4 new operators recently enabled for top ups to Chile raise the total number of Chilean operators on MobileRecharge.com to 8: Nextel, VTR, Falabella, Virgin Mobile, Claro, Entel, Virgin Mobile, Telefonica del Sur.
Every 2 minutes a new customer joins MobileRecharge.com. On review websites such as Trustpilot, customers point out the aspects that make the service more popular than other global providers:
-100% safe transactions
-Paypal accepted besides all major cards, no matter the currency or country of the sender
-fast top up
-easy to use service
-available in several languages: English, Spanish, German, French, Italian
-MobileRecharge app: free to install on any Android or iOS device and easy to use
-daily promotions always running on the website's "Promotions" page, in the MobileRecharge app or the social media channels (Facebook, Google+, and Twitter).
-supportive Customer Service available 24/7 in both Spanish and English.
-interesting Facebook page: https://www.facebook.com/MobileRecharge.Fan?fref=ts
-real time tweets
-useful tutorials on YouTube: https://www.youtube.com/channel/UCKqxiW5wpgDDuR1wApyupUQ
One can learn more about how to use the service, expat lifestyle, and what's new in the long-distance communication industry by browsing and reading MobileRecharge.com blog at: http://blog.mobilerecharge.com/
MobileRecharge.com responds actively to feedback from top up users worldwide. New operators will soon be added as a result. The telecom specialists in the MobileRecharge.com team are constantly working on expanding the service.
About MobileRecharge.com
MobileRecharge.com is an interactive website designed by KeepCalling, a global telecommunications company registered in 2002 in USA. Presently, KeepCalling provides its services to hundreds of thousands of consumers and businesses, with a focus on customer satisfaction. KeepCalling has been listed by Inc 5000 in top 20 telecom companies in the USA for the last 4 years. In 2014 the company was designated the 18th fastest growing company in the telecommunications industry in USA with a revenue increase of over 600% from 2010 to 2013.