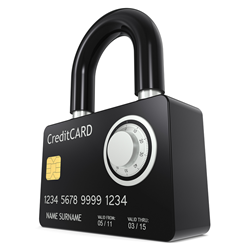 pcipolicyportal.com Launches Completely Revised Version 3.1 PCI Policy Templates for Small Medium Business (SMB) Seeking Rapid PCI compliance & Certification.
Atlanta, GA (PRWEB) May 21, 2015
pcipolicyportal.com has just released its all new, version 3.1 PCI policy templates that effectively align with the newest iteration of the Payment Card Industry Data Security Standards (PCI DSS) publication. With changes made to the existing framework for helping ensure better security with regards to protecting cardholder data, it also means enhanced policies and procedures need to be developed.
Once again, pcipolicyportal.com has taken the lead for ensuring that all necessary documentation is included with the version 3.1 PCI policy templates, which are now available for instant download today when visiting pcipolicyportal.com. Since 2009, pcipolicyportal.com has been assisting small businesses with rapid PCI compliance and certification, so turn to the experts for the very best PCI policy templates found anywhere today.
Both merchants and service providers can choose from a wide variety of PCI policy templates and other PCI policies and procedures, ranging from the popular Platinum Package, which consists of over 1,250 pages of documents, to other helpful products and solutions. It's time to become compliant with the newest version of the PCI DSS standards, so turn to the proven professionals today at pcipolicyportal.com.
To learn more the products and service offered, visit pcipolicyportal.com today.