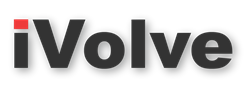 These devices will improve the way communication service providers build and deploy GPON and AE networks by providing over arching portfolio of products with a unique combination of advanced features at a level of high integration never before possible
Richardson, TX (PRWEB) May 20, 2015
iPhotonix, an industry innovation leader for the Network Functions Virtualization (NFV), cloud transformation and fiber-to-the-premise (FTTP) technologies, today introduced its next generation addition of a new line of Gigabit (AC) WiFi and MoCA 2.0 Optical Residential Gateways (RGs) for GPON and Active Ethernet (AE) networks.
The new line of Optical RGs is the first to integrate dual band WiFi (802.11AC and N) with advanced MoCA 2.0 technology. This unique combination, which is now a part of the extensive iVolve product portfolio, enables Communication Service Providers (CSPs) to distribute gigabit speeds in the home or office using WiFi or Coax for any type of deployment, without the need to rewire the customer's premise..
The iVolve family of products includes 42 different models that provide the industry's most comprehensive end-to-end portfolio of RGs and optical network terminal (ONT) solutions across the CSPs and enterprise markets. iVolve products are highly enabled, equipped with advanced features for the most demanding environments while providing ease of use with one software version to manage all products.
"With the latest addition to the iVolve portfolio, iPhotonix is delivering the most comprehensive and homogeneous optical access platform available in the market today," said Jeff Mulqueen, VP Sales & Business Development. "These devices will improve the way communication service providers (CSPs) build and deploy GPON and AE networks by providing over arching portfolio of products with a unique combination of advanced features at a level of high integration never before possible."
The expanded iVolve portfolio will accelerate the adoption of gigabit optical networks by providing CSPs with expanded deployment options, cost-effective products and shared management across the products using the iVN management and orchestration platform. Customers can lower further overall infrastructure TCO by deploying these cost-effective RGs while leveraging the iVN to deliver additional NFV and managed services across the entire infrastructure gaining operational efficiencies, ease of management and network stability.
The iPhotonix comprehensive portfolio of RGs and ONTs combined with the powerful iVN NFV solutions, and superior support services ensure customers can cost effectively scale out services that deliver maximum performance, efficiency, reliability, and infrastructure control. The results is transforming the landscape, providing lowest TCO, high-quality, high-performance optical gigabit solutions.
iPhotonix is driving the advancement of open and emerging IP technologies by integrating sophisticated NFV and FTTP solutions that help CSPs migrate to fiber optics networks and harness the power of virtualization.
About iPhotonix
iPhotonix is a Richardson, Texas based company and is the leading emerging technology provider for the optical access transformation occurring throughout the globe in the residential, business, enterprise and mobile backhaul markets. iPhotonix develops and markets via its iVolve brand, the world's first Multi-System Operable Optical Access Platform. This platform utilizes its own complete and comprehensive array of GPON and Active Ethernet access devices (ONTs, MDUs, RGs, etc.) and delivers the richest feature set of integrated voice, video, high-speed data and gateway solutions. iPhotonix augments its optical access offering with its powerful and agile iPhotonix Virtual Network (iVN) platform that enables communication service providers to create network managed services for a fraction of the cost and time it takes to deploy traditional managed services. iPhotonix has a rich history of innovation, R&D experience and delivering reliable solutions for communication services providers.
For more information visit: http://www.iphotonix.com
For additional inquiries, please contact:
iPhotonix
Phone: 214-575-9300
Email: sales(at)iphotonix(dot)com