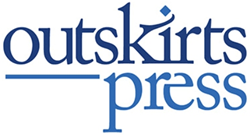 Outskirts Press, the fastest-growing full-service self-publishing and book marketing company today announced its top ten titles from April.
(PRWEB) May 19, 2015
Alphabetically, its ten best performing self-published books from April were:

A Place of Miracles by Lee Hilling
The Book of Barkley by L.B. Johnson
Dark Night Experience by John and Vivian Moy
How Toxic Are You? by Dr. James Martin
Letters, To The Men I Have Loved by Mirtha Michelle Castro Marmol
The Lost Art of House Cleaning by Jan M. Dougherty "the Head Rag Dragger"
Regenesis: A Pathway to Recover Your Health by Dr. Garry Collins
Scarred Beautiful by Andrea Casteel Smith
To Hell I Must Go by Rod Sadler
The Twenty-First Century Moses by Blessed Bernard C. Rauckhorst Per John, Chapter 20, verse 29
All these books, and other Outskirts Press titles, are available from all major online retailers like Amazon, Barnes & Noble, Powells, Books A Million, and others, plus conveniently from the Outskirts Press Direct bookstore at http://outskirtspress.com/bookstore for discounts ranging from 10%-55%.
About Outskirts Press, Inc.
Outskirts Press offers high-quality, full-service self-publishing and book marketing services for writers and professionals who are seeking a cost-effective, fast, and flexible way to publish and distribute their books worldwide while retaining 100% of their rights, 100% of their profits, and 100% of the creative control. http://www.outskirtspress.com.
###
Outskirts Press, Inc., 10940 S. Parker Rd - 515, Parker, Colorado 80134
http://outskirtspress.com 1-888-OP-BOOKS