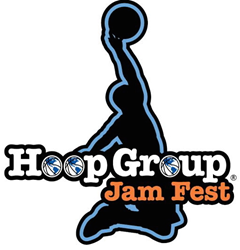 Neptune, NJ (PRWEB) May 28, 2015
The Hoop Group is proud to announce three new basketball tournaments scheduled for the month of July. Always a staple to the Hoop Group Jam Fest series in the summer, the July tournaments include: Summer Tip Off, Summer Jam Fest, and Buzzer Beater Classic. With all three events scheduled during the Division 1 college live recruiting period, teams from Massachusetts down to Virginia will have a chance to compete in front of hundreds of college coaches.
"Hoop Group Jam Fest tournaments have gained the reputation for hosting some of the most prestigious teams and some of the best players in the country." said Mike Rice, Director of Hoop Group Team Tournaments. "There is never a doubt that you will face great competition when your team plays in a Hoop Group tournament."
The Summer Tip Off, formerly known as Summer Classic East, will take place July 11-12 at the illustrious Spooky Nook Sports in Manheim, PA. Summer Jam Fest, also at Spooky Nook Sports, will be held on July 17-19. The final of the three, Buzzer Beater Classic, is slated for July 25-26 at the Hoop Group Headquarters, New Jersey's premier basketball facility located in Neptune, NJ.
The July tournaments are part of Hoop Group's Team Tournaments Showcase, a premier stage for top high school student-athletes to compete and display their basketball prowess to scouts and college coaches. Every tournament is located in a premier facility, perfect for accompanying hundreds of competing teams.
"When you continuously bring in nationally recognized players and teams to your events, college coaches will ultimately take notice. The word exposure is often used when describing the Hoop Group because of how many college coaches come to our tournaments and camps to recruit." stated Dave Fedor, Team Tournament Director at Hoop Group.
To learn more about Hoop Group or to register for upcoming tournaments, visit http://hoopgroup.com/team-tournaments/grassroots-events/jam-fests/ or call 732-502-2255.
About Hoop Group
Hoop Group is the worldwide leader in basketball instruction, offering premier basketball camps since the summer of 1963. Having touched the lives of over one million young men and women, Hoop Group has evolved from simply offering summer basketball camps, to hosting tournaments and competitions, skills camps, and basketball facilities to the basketball community.