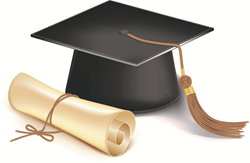 Houston, TX (PRWEB) May 19, 2015
The purpose of this scholarship is to create discussions around asbestos and its relation to the diagnosis of mesothelioma. This includes understanding the history and definition of asbestos and being mindful of the positions taken across different disciplines as a response.
The offered scholarship from YourMesotheliomaLawFirm.com will recognize one student that connects the importance of knowledge about a toxic substance – asbestos – with the consequences of exposure and the tragic outcome of mesothelioma. The scholarship can be applied for by any student enrolled in an accredited college or trade school. One thousand dollars will be awarded to the student that presents the best written document of 500 minimum and 1000 maximum words to the list of questions noted in the sidebar below. Photographs, illustrations, diagrams and schematics may be included as supporting documentation.
Other requirements include being enrolled in a 2-year, 4-year, graduate level or certification program.
The announcement of the scholarship will be displayed on YourMesotheliomaLawFirm.com blog (http://www.yourmesotheliomalawfirm.com/blog/). Scholarship funds will be distributed pending confirmation of enrollment. Applicants must enter online by July 31, 2015 at YourMesotheliomaLawFirm.com. There is an online form to fill out which includes listing - legal name, email, phone number, educational institution in which the student is enrolled, major, degree and expected date of graduation. Students will also be able to attach the 500-1000 word entry document on this webpage.
Shrader & Associates, LLP is led by lawyers with a vision to treat clients as family members. One attorney is assigned to stay with a family for the duration of a case and will maintain close contact with clients even after recovery of mesothelioma claims. Cases are never referred out to other law firms – each client that contacts Shrader & Associates, LLP is guided through the entire legal process by their lawyers.
With a proven record of success, victims of toxic asbestos exposure will find an ally for fighting negligent parties responsible. Proven dedication is displayed in the firm's long standing record of hundreds of cases with favorable mesothelioma verdicts and settlements – recovered monies exceed $100 million in compensation for damages.
Victims of mesothelioma can contact Shrader and Associates, LLP at one of two offices: Texas - 3900 Essex Lane, Suite 390, Houston, Texas 77027, Tel: 877-637-6347 or Illinois - 22 A Ginger Creek Parkway, Glen Carbon, Illinois 62034, Tel: 877-637-6347. Receiving a diagnosis of mesothelioma – on average – presents a mesothelioma survival rate of only 2 years. Victims will require the support of an experienced and successful legal team to recover entitled damages. Contact Shrader and Associates, LLP when seeking guidance in dealing with mesothelioma.
Sidebar:
1. What is the history of asbestos use in the United States?
2. How is asbestos exposure linked to mesothelioma diagnoses?
3. What has been the response (medical, governmental, legal or otherwise) to revelations about the
danger of asbestos?