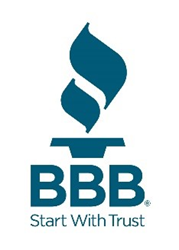 "With summer just around the corner, homeowners are searching for reliable businesses, and we know how important it is that we had a helpful, easy way for consumers to find local, trustworthy businesses. That is why bbbhomehelp.com was created."
Columbus, Ohio (PRWEB) May 19, 2015
Since Central Ohio consumers are looking for companies to help with planting, home repairs and improvements during this time of year, BBB created a one-stop, home improvement microsite to provide resources for planning projects and finding trustworthy companies, all found at bbbhomehelp.com.
Over the past month, consumers have gone to bbb.org to search for trustworthy home improvement contractors. Construction & remodeling, plumbing, roofing and landscape contractors are among the top ten list of most inquired about businesses with over 19,000 Business Reviews requested by consumers. The most inquired about businesses by roster view include roofing contractors, concrete contractors, lawn maintenance, electricians, painting contractors, plumbers, general contractors and fence contractors.
"It is shaping up to be a very busy season for landscapers and home improvement contractors," explains Joan Coughlin, VP of Marketing and Public Relations at BBB serving Central Ohio. "With summer just around the corner, homeowners are searching for reliable businesses, and we know how important it is that we had a helpful, easy way for consumers to find local, trustworthy businesses. That is why bbbhomehelp.com was created."
Consumers are encouraged to visit bbbhomehelp.com for suggestions on how to avoid home improvement scams, how to get the best value for their money, and to check out reliable contractors before starting work.
"With over 195,000 Business Reviews read in just the last month, it is easy to see consumers are coming to us first to check out a business," Coughlin states.
For more information on finding businesses you can trust, check us out on Facebook and Twitter.
About BBB
For more than 100 years, Better Business Bureau has been helping people find businesses, brands and charities they can trust. In 2014, people turned to BBB more than 165 million times for BBB Business Reviews on more than 4.7 million businesses and Charity Reports on 11,000 charities, all available for free at bbb.org. BBB Serving Central Ohio was founded in 1921 and serving 21 counties in Ohio, is one of 112 local, independent BBBs across North America.