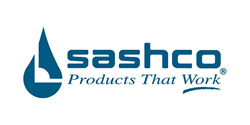 Slab® helps everyone easily fill those cracks to beautify their neighborhoods, cities, parking garages, pool decks, patios, and more.
BRIGHTON, COLO (PRWEB) May 21, 2015
Step outside and you're likely to see a concrete crack in less than two seconds flat. They're in driveways, sidewalks, patios, garages, as well as basements, and it's these unsightly cracks that allow weeds and insects to flourish. Enough is enough! Take back driveways and sidewalks everywhere with Slab®: The Serious Fix For Concrete Cracks. Sashco's latest national television ad showcases the ultimate sealant solution to unsightly concrete cracks that never seem to go away. Slab® moves with the concrete as it shifts with changes in weather – stretching almost 300% of original crack size! –to create a lasting seal that permanently banishes weeds, problematic anthills, and repeated repairs for good. Found at fine hardware stores nationwide, Slab® is now also available through a special TV offer at http://www.getslab.com.
"We've had our fill of ugly concrete cracks," says Sashco President Les Burch. "There is hardly a driveway or sidewalk without them. It's time to fight back, America! Slab® helps everyone easily fill those cracks to beautify their neighborhoods, cities, parking garages, pool decks, patios, and more." Bid goodbye to these eyesores with a product that is easy to apply and cleans up with water. Slab is lightly textured to blend in seamlessly with concrete, so cracks disappear. Knees and backs will enjoy the break from repeated repairs because Slab® lasts longer than traditional mortar concrete mixes, polyurethanes, and epoxies.
As Slab® users conquer those concrete cracks, here's what they're saying:

"Seems to have done the trick as no leaks since having 7" of rain over the last two weeks." – Amazon.com review
"I tried Slab and found it to be the first concrete crack filler that held up past the end of winter without failure." – Russ L., LaValle, WI
"I was pleasantly surprised at how user-friendly it was. I liked the finished look to it and it was very easy to clean up." – Mike, Denver, CO apartment maintenance manager
"Beats any similar product by a mile. Actually looks and feels like mortar. I really goofed when I didn't buy several tubes and ran out." – Amazon.com review
For nearly 80 years, Sashco's passion has been providing high-performance solutions to everyday sealing problems, and what's more everyday than concrete cracks? Slab is the SERIOUS FIX for Concrete Cracks. This high-performance, textured caulk is all you need for long-lasting concrete repair. Visit getslab.com and once and for all, say goodbye to concrete cracks.
About Sashco, Inc.
At Sashco, we're driven by a passion to make products that work right the first time. Like you, we're frustrated with the toy that breaks, the screwdriver that bends, the cutter that doesn't cut, or the sticker that doesn't stick. That's why we only make high-performance products designed to work best for their applications. You won't find a "good-better-best" mindset at Sashco. Why? To help prevent needless frustration and that fourth trip to the hardware store for the same project. We like to call it "delighting the customer with a better way." Explore all of our products at http://www.sashco.com.